Similar to what Apple already does with iTunes as their gateway to update all  software running on the Apple Hardware, Microsoft will use Zune to update Windows Phone 7. Once Zune is installed on your computer you will get notified when you connect your phone with your computer and run the Zune App.
The process of updating is simple and you can check it manually from your phone under Settings > Phone Update to see if your carrier can offer an update or you can run the Zune app and go to  Settings > Phone > Update. to see if there is any.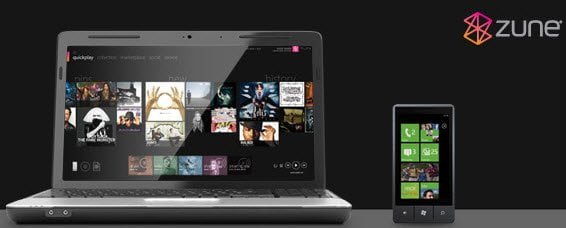 Windows Phone 7 Team has a list of question already answered on their Official Windows Phone 7 Update page.
How do I update my phone software?

Make room on my computer for phone updates

Make room on my phone to update it

My computer can't connect to Windows Phone Update

My battery is too low to update my phone

Correct my date and time to update my phone
Answer to the third question is important. According to the answer Zune Reserves some space to sync data between Windows Phone 7 and your computer. In case you dot have much space on your phone, you can change the percentage of reserved space to get some free space.
Also it is suggested to charge your Phone with Wall Charger rather than via USB cable for faster charging. Read out all the answers here.