HTC unveiled its latest flagship for 2013 – the One – nearly 10 days before Mobile Wold Congress kicked off at an event held in New York and London. The HTC One packs in the best of what HTC has to offer inside a unibody aluminum shell.
The front of the One is adored by a 4.7-inch S-LCD3 with a whopping 1080p (1920*1080) resolution. The display is protected by Gorilla Glass 2, and is adored by stereo speakers at both of its ends. Internally, the One is a beast as well and packs the latest and greatest SoC from Qualcomm, the Snapdragon 600, running at 1.7GHz and accompanied by an Adreno 320 GPU. Storage wise, the handset has 2GB of RAM and will be available in 32 and 64GB variants to make up for the lack of a microSD card slot.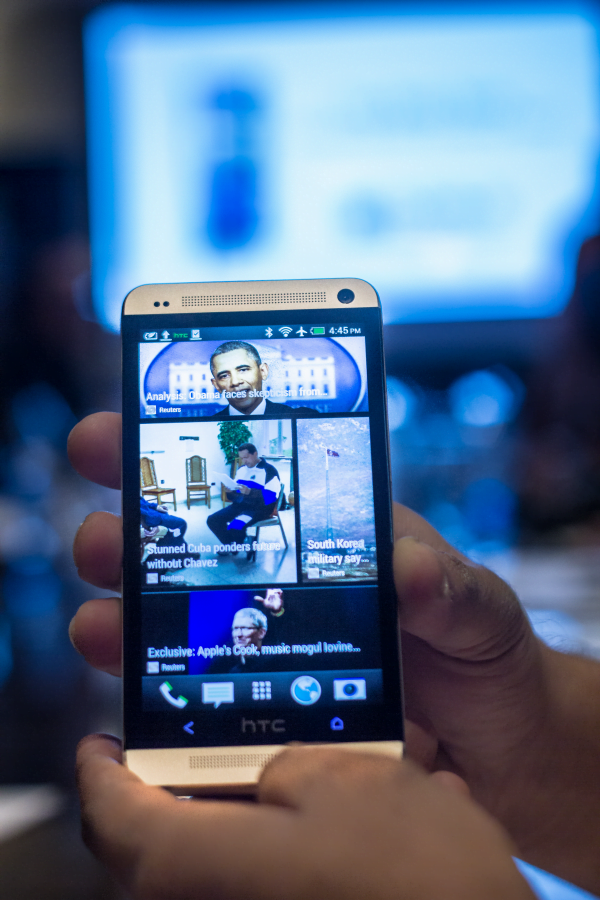 On the connectivity side, HTC has loaded the One with everything possible including GPS, NFC, LTE, and even Wi-Fi b/g/n/ac, making it the first handset to support the next-generation Wi-Fi protocol.
On the software side, the HTC One runs on Sense 5 that HTC has heavily re-designed to follow the Holo UI guidelines and give all the system apps a very flat look. HTC has also done away with the famous Sense weather widget, and instead replaced it with a new BlinkFeed UI for the home screen that aggregates news from some of the pre-defined sources.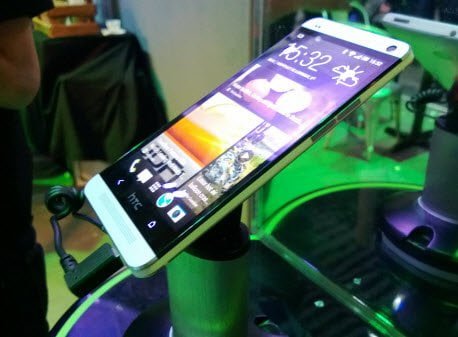 We managed to spend some time with the HTC One at the Taiwanese maker's booth at Mobile World Congress in Barcelona. Below is our quick hands-on video with the HTC One -:
HTC will be launching the One from March, and will me making it available at more than 150+ carriers worldwide.
We also managed to run the SunSpider benchmark on the HTC One on the stock browser (Chrome). While the One was not running the final shipping software, it still did pretty well. Below is the video of the Sunspider test running on the HTC One -:
HTC One Gallery