Lang ID is an online tool which allows you to find the language of any text, simply by pasting it there. Off course you can type it as well, but I think if you can type in a particular language, you know the name of the language, isn't it?
Here is a small animation, have a look.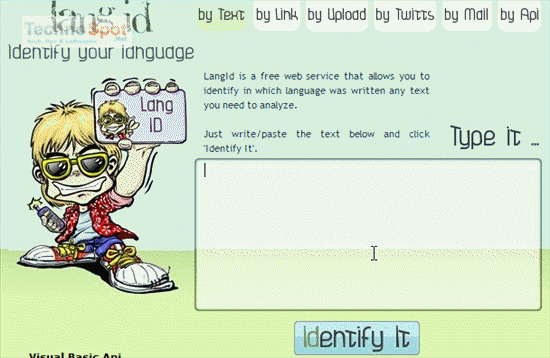 Lang ID is definitely a very simple and useful tool to identify a language.
If you have files in other languages, you can upload the file to find out the language. As of now Lang ID supports .doc, .pdf, .xls, .xlsx file types.
Ways to identify the language of tweets and mails are also available, but I think best way is simply copy and paste the text here.
So go ahead and try Lang ID, hope you like it.  Try Lang ID