Printing poster size images is not easy when doing it regular printer at home. Also called as Block Posters, these images are of high-resolution and to get real feel you need professional printer unless you use software like Block Posters which picks up a large image and give you small image which you can print on A4 sheets.
Now online tools like these have restriction on size of image so our todays recommendation on printing poster like image is, Image Print Wizard which makes poster printing as easy as 1 2 3.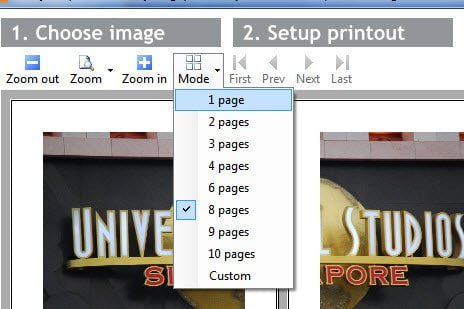 Just select a high-resolution image and select to how many pages you want to expand it. For example some image will look good on 10 and some may be on 4. Totally depends on you and this is the feature which makes this print application rock.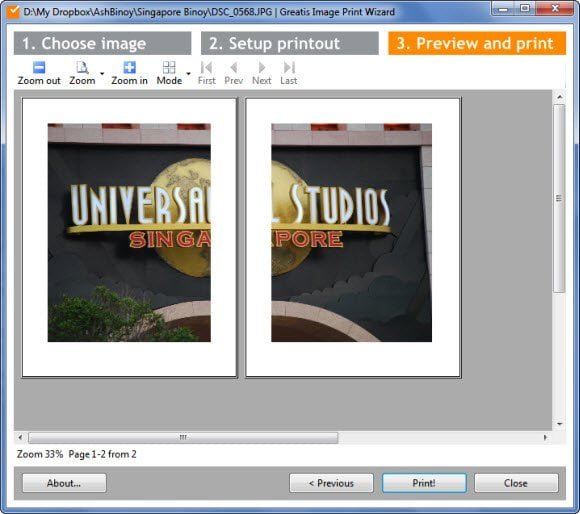 Just select an image, confirm settings like Layout etc and select to how many pages you want to expand it to. A preview is more than enough to tell you how it will look like. Take a look at a sample below :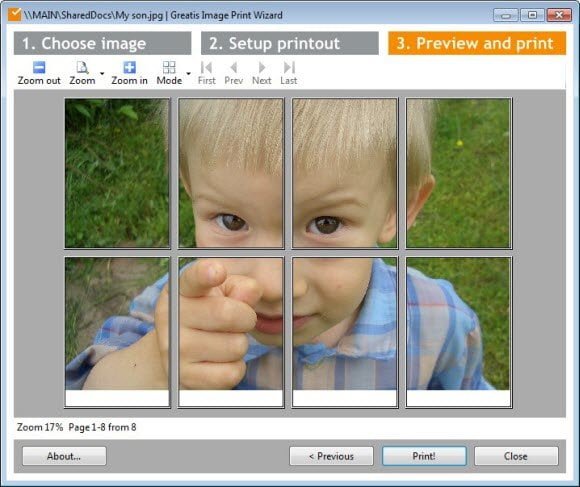 This application is free to use and you can download it from here to print all those memories and put them on wall, Life Like.