Google Search got lot of improvements which you can read here but what you would love most is the new landing page or the way image is displayed to you when you click on any of the image in search result.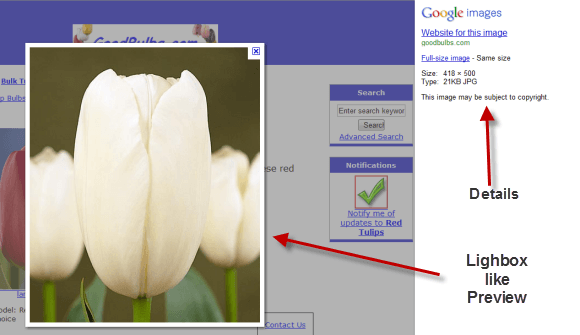 This is similar to LightBox preview which many sites use in their gallery. This saves a lot of scrolling to find where the image is in that page. Good One Google. Apart from this you also
Get to see the exact size of the image.
Direct Link to the image.
Website link and Title of the page.
These information will critical role when you want to credit back to the page.