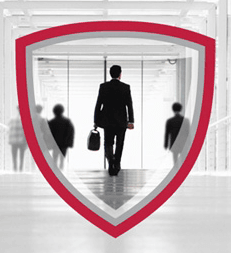 It seems that users who are still running Windows XP along with McAfee and their computer is getting shutdown, the problem has a solution and you dont need to panic as Windows is not the problem. ( Though you can temporarily abort it )Its your anitivirus which a false-positive detection on a core Windows file (svchost.exe) and is quarantined by McAfee. Result is the computers running Windows XP are facing the following issues :
The computer shuts down when a DCOM error or a RPC error occurs
The computer continues to run without network connectivity.
The computer triggers a Bugcheck (Blue Screen).
The DAT file version that that caused the problem is McAfee DAT 5958. This file was propagated to client machines that conduct automatic updates of definition files. McAfee updated the DAT file soon after the problem was identified with a new version that does not cause the problem.
How can you resolve this problem ?
Since the problem is primarily due to the anti virus, First you need to check on the MCAfee Article and then to Microsoft. Hopefully the problem will be resolved once you read and follow instructions on the McAfee KB Article.
This situation is a good example why you should keep your computer ( Microsoft Baseline Security Analyzer is a good tool ) and software updated . We also highly recommend you to install Microsoft Fix It, which is completely free tool to solve all small issues in your computer. Thanks Abhishek Kant