Time to time we keep coming across USB Flash Drives which have something unique in them, e.g. an environment friendly USB Flash Drive, Heart shaped USB Flash drive etc. Here is another USB Flash Drive which is unique in its own way, this USB Flash Drive known as EagleTec USB Nano Flash Drive which is incredibly small in size, the dimensions are 19 x 15 x 6mm (approx.), with a weight of 3gms only.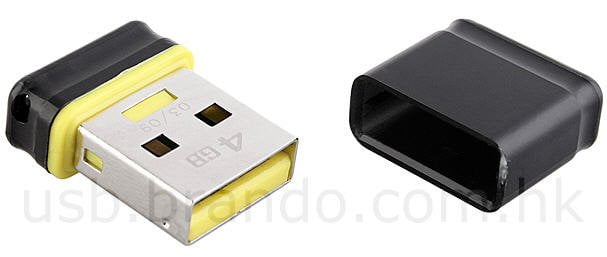 Here is another image which clearly exhibits its incredibly small size.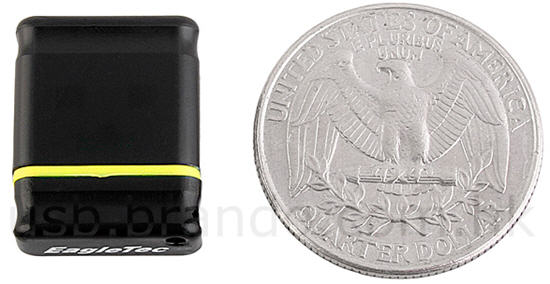 Features of EagleTec USB Nano Flash Drive –
Nano Size USB Design
Compact & trendy
USB 2.0 High speed data transfer
Compatiable with USB1.1 & 2.0
Up to 15Mb/s Read; Up to 6Mb/s write
Password protection (Optional download by user)
Support Windows 2000/XP/Vista, Mac OSX (10.2 or above)
Dimension: 19 x 15 x 6mm (approx.)
Weight: 3g
4GB and 8GB are the two available options for this USB Flash Drive.
Compact and beautiful looking these small USB Flash Drives seem to be quite perfect, so go ahead and grab one for yourself, also a nice gift idea, isn't it ? Buy at Brando