July 4th The US Independence Day is almost there, if you are excited about it, here is a Free iPad, iPhone and iPod Touch app you will love to grab.
July 4th – Independence Day – Countdown is name of the app, and as the name itself says it is an app which actually is countdown timer app, using this you can keep track of the time(in terms of days, hours, minutes, and seconds) left before the big day arrives.
Here are the snapshots of the app (from the app page) –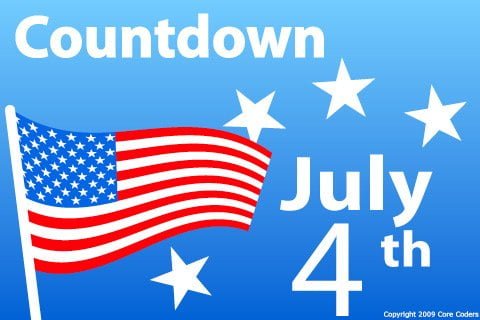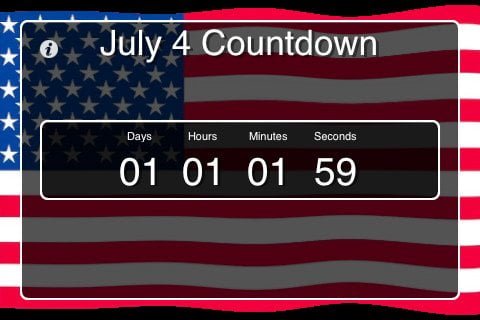 Go ahead and get this app on your iPad, iPhone or iPod Touch. The app page also says –
** On July 4th **
A secret and cool feature will be unlocked for you on Independence Day.
So wait for this secret cool feature as well, get the app to see it yourself.
Get July 4th – Independence Day – Countdown app.
Here is another way to show off your excitement for Independence Day, Free Independence Day Windows 7 theme.