We talked about the enahanced Windows 7 Calculator which supports scientific , programmer, stistics along with the sandard mode in Windows 7 Features . Good news is you can use install this windows 7 calculator in windows vista with a hack.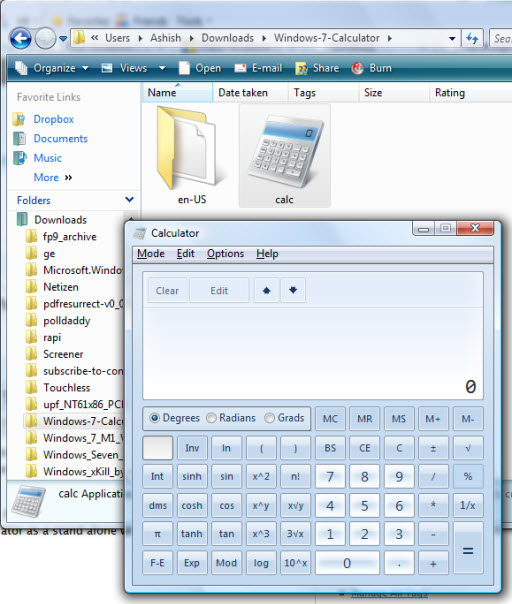 Just download the files ( via Vista Club ) . Make sure you follow the instructions and backup files which are required. However you can use this calculator as a stand alone without replacing the windows vista calculator.
Step 1 : First unzip the file
Step 2 : You will find a calc executable in it. Double click and start using
Step 3 : If you want to replace the existing calculator, there is another folder with name as en-US ( See the above image ) . This has a file calc.exe.mui which you can WindowsSystem32en-US folder. en-US might change for you in case of different language.