Due to the hardware requirement of Face unlock feature, which allows to unlock a phone looking at your face in Android ICS, Nexus S and Nexus S 4G did not get this along with the ICS update in the stock rom. However thanks to stars2 @ XDA Forum, there is a mod available now which can get you this feature right away.
How to install Face unlock ?
Go to this thread and download the zip file. Dont unzip it.
Connect your Nexus in File Transfer mode by connecting USB to your computer and transfer the zip file.
Shutdown your phone and Reboot in recovery mode by first pressing Volume Up and Power Button and then selecting recovery which should be the third option.
Depending on what recovery you have, you will need to select install from ZIP option and then navigate to the zip we just transferred and apply it. I recommend Team Win Recovery module which is touch based and keeps the error off which happens pressing the buttons.
In case you are not sure, please do take a backup before installing.
Once installation is complete, reboot.
Setting up Face unlock 
Go to Settings > Security >Screen Lock  > Face Unlock.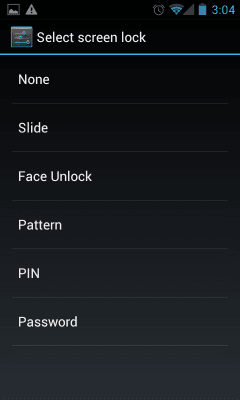 Follow the instructions where you need to face the camera on eye level and it will mark your face.
It is possible that it may take time here may be because of hardware.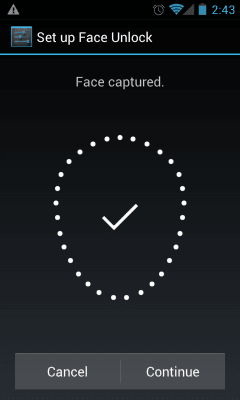 Once done you are all set to go. It is also recommended to set up face unlock in various lighting conditions to make even better.
For Adding more Face Recognition cases you will get option under Security named as "Improve Face Matching".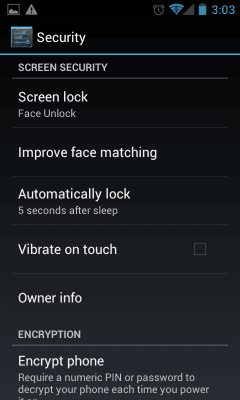 In case it was none for you, you will be asked to setup pin based or pattern based lock which is used as secondary unlock method.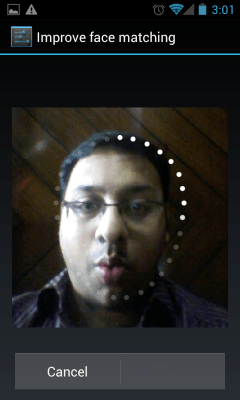 A small bug which I have seen here is if your screen is set to timeout and lock in few seconds, it gets locked when using face unlock also. Its funny so make sure you either tap your phone in between or set timeout a bit long.
Many users on the thread have said that it my fail many a times but with my experience it probably needs more environment. Also you wont get much time to set your face so when you unlock, look straight to it else it will skip to secondary unlock method.