Installing a fresh copy of Windows on your system later requires several other installations to make you ready to use it efficiently.
This task of installing several other applications is not at all handy, moreover its damn time consuming especially if you don't have all the installers ready on your storage devices.
Here we are going to talk about a bundled installer, which once launched can be used to install several applications. Smart Installer Pack has almost all the applications which are the requirements of a computer user, like Yahoo Messenger, Firefox, Chrome, Open office, Adobe PDF Reader, Gimp etc.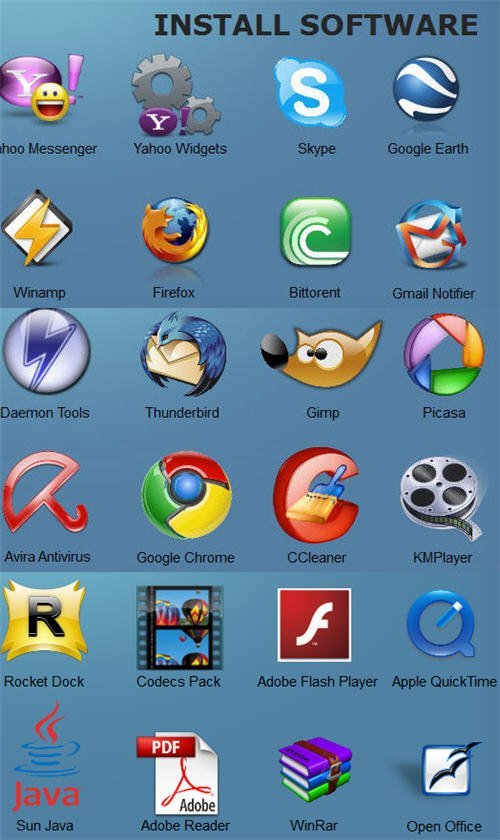 As shown in the above image, this pack allows you to install all the above applications from one installer, you can either choose them all, or you can omit the ones you don't need.
Smart installer is definitely a must have installer, moreover as all the applications are free ones, even if the installer embedded in this pack is not the current one, you can always update them to latest version.
Download the Torrent for Smart Installer Pack (If somehow you are not familiar to Torrent downloads, download a Torrent client here, and later open the Torrent file using this application)