SoftKey Revealer is a small standalone application which allows you to instantly get the keys (serials) of all the licensed software installed on your system.
You can download SoftKey Revealer as a zip file, later unzip and run the exe, and it will show you the keys of all the installed applications on your system, including the key of your Windows OS.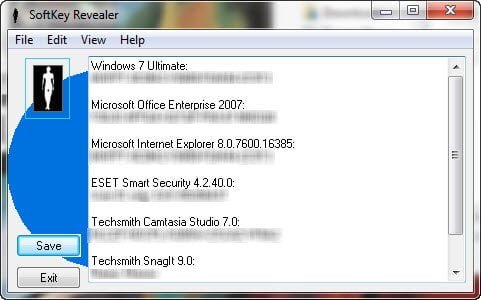 Now if you want you can save all the information generated here in one notepad file, which by default gets saved in the same folder where you have extracted the SoftKey Revealer.
It also has the edit tab, using which the Windows Reg Info. SoftKey Revealer is a great application; you can get all you serials in a single notepad file, which can be used after you re-install your Windows. Download SoftKey Revealer
Similar Application: License Crawler which gets into the registry hive to find all the serials and keys installed on your computer.