" I am running a business with 100 people and 125 computers. Every day, I get a complaint from my employees that something is wrong with their system: mouse keyboard, viruses, and whatnot. My system administrator is asking to replace pc and the software every month. And at the end of every month, I add up some amount to expense to keep the business ruining. What should I do?"
Well, I am not running a business, but that's what will happen to me when I do. So again, what's the solution?
They say, "The future is thin, but is it?" Welcome to the world of thin clients!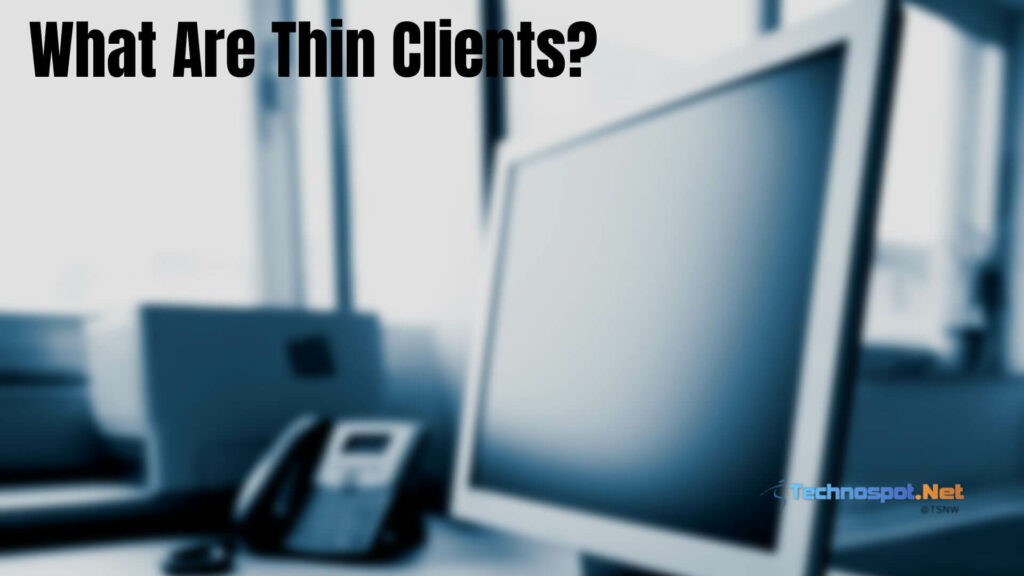 What Are Thin Clients?
Computer Systems with minimal hardware and which operate using the software loaded in a central machine are Thin clients. To clarify, Thin clients don't have a hard disk where you install everything. They have RAM, keyboard, mouse and screen. Through the network, you log into a remote central server. The central server gives you all the software you need to work on, and Internet access is also possible.
How Do They Differ From Traditional Desktops?
They differ in hardware configuration that we already stated, but there is more. You have the advantage of secured data and protection from viruses and spyware, but you don't have the freedom to install everything. It is configurable, and you can have software installed; you can use that.
Where Is It Applicable?
To answer your query, it's not for everyone. Specifically, not for home users, at least not right now!! The opening statement of the post might have given you some idea. The best place is to be used in Offices and enterprises. Where there are a lot of computers that have to be managed, instead of managing every computer in terms of hardware and software, Thin Clients can be a good solution.
Why does the Corporate Sector Need It?
The advantages are straight ahead:
Significant reduction in downtime to virus attacks.
Data is not stored on the "Thin Client" Hence loss of individual data is minimal and low risk.
Even though the thin client is infected, the recovery time is fast.
There is flexibility in moving the staff as the data is stored on a central server.No physical machine transfer is required.
Reduced Space.
Consume 1/10th of the power.
The bandwidth requirement is shallow.
Since all the applications lie on the central server, updating with a new version is quick and more reliable.
It brings down the amount of money you spend on softwares.
Factors to be considered taking up thin clients
Optimization of the client to server mix for peak performance.
Selection of client features to suit the range of user requirements.
Customization is still specific to operation needs.
Cost and performance balance.
Security and firewalls setup.
Security Solutions:
One of the security solutions is given by HP Sygate Security Agent. Its Windows service runs on every machine and is responsible for downloading new policies and security patches. It updates from the central server, so if you change anything in the central server, you don't have to worry about whether it's updated everywhere.
SSA includes setting for firewall too. It's configurable and also works on "logical or conditional statement" provided by the central server's admin.
My idea for monetizing it
Thin clients are not restricted to just the corporate world. Vendors and os serving corporates like Microsoft can use and monetize it. Vendors can group together and sell them monthly in countries where people are not ready to buy costly computers and pay OS prices. That will not only reduce piracy but will open up a new market. What do you think?