SPB TV is a pretty popular IP-TV solution for mobile devices. Until now it wasn't available for iPhone, and iPod Touch, but now it is available and is fully Free, whereas the SPB TV app for Windows Mobile, Blackberry and Symbian Phones etc. is not free.
Installing the application, on iPod Touch, iPad, or iPhone one can enjoy all the available public TV channels in multiple languages. SPB TV is a free app and is ad-supported.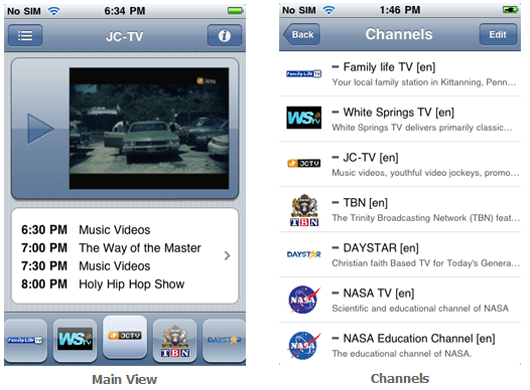 I have heard some real good words about this app from some of my friends who use it on their Blackberry, and I am sure this new counterpart for iPhone, iPad, and iPod Touch will also be a great choice, sounds to be a great entertainer in those idle moments, when you have nothing to do, at least you have an option to watch TV to save you from the boredom.
Visit the SPB TV Product Page and download it now on your iPad/iPod Touch/iPhone.