Having an iPad or iPhone? Looking for the best IP TV apps for iPad or iPhone? Well, don't worry; we got you covered. Have a look!
The popularity of digital streaming content has been tremendous. People are nowadays eager to consume online content from various streaming sites. One popular means of getting that daily dose of entertainment is through IP TV apps.
What is an IP TV App?
Now, you must be wondering what an IP TV is. IP TV stands for Internet Protocol Television. Here, users can watch or download different content through an internet connection. You don't need a cable connection or broadcast signals to watch television anymore.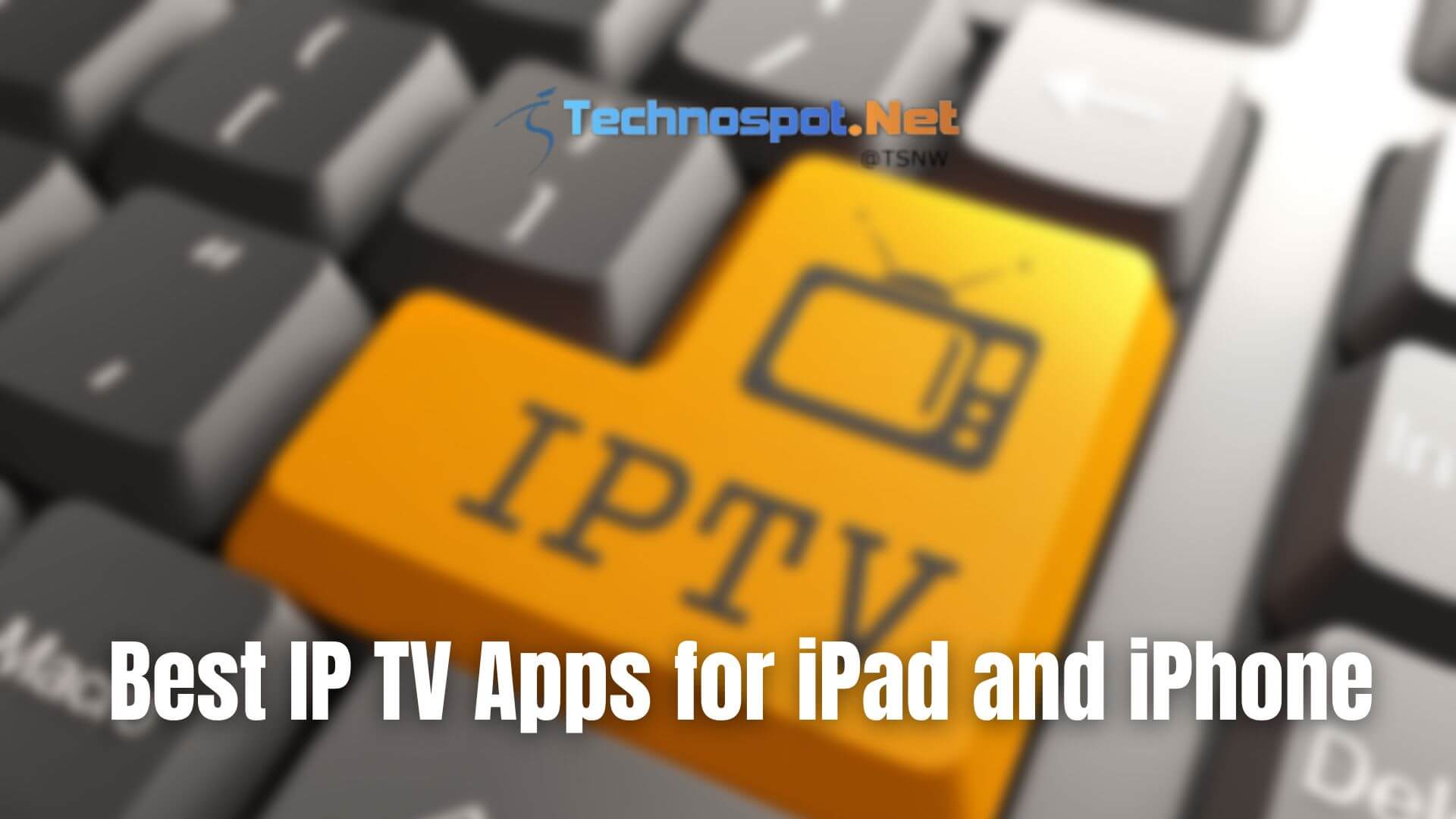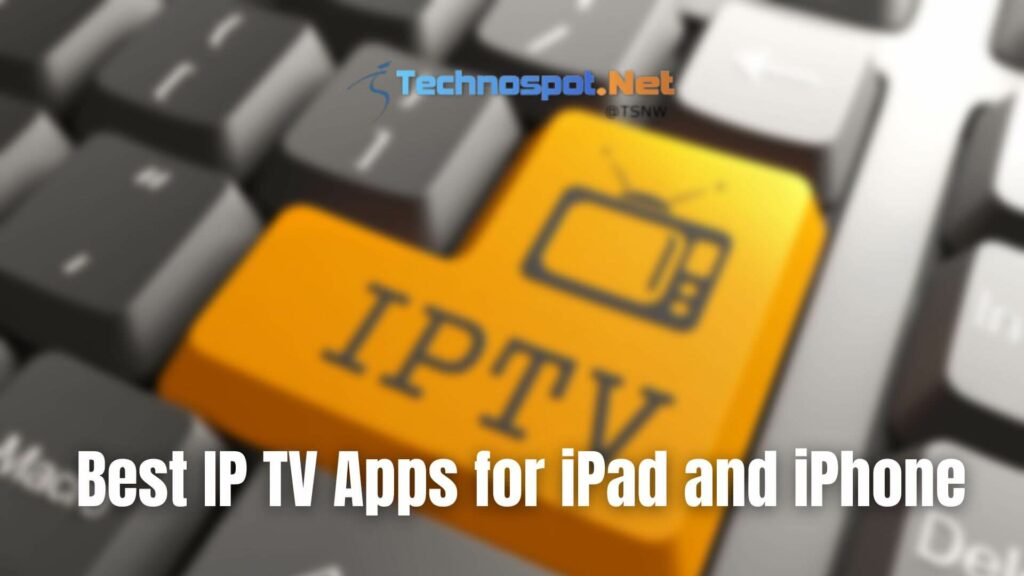 Best IP TV Apps for iPad and iPhone
Eager to watch your favorite shows and TV channels? Dive into this post, where we list the top five IP TV Apps for iPad/iPhone. The list includes:
VLC media player
Kodi
IP Television – IPTV M3U
rIPTV
JioTV-Live TV & Catch-Up
So, let's no further adieu; look at the best five IP TV apps for iPad or iPhone:
1] VLC Media Player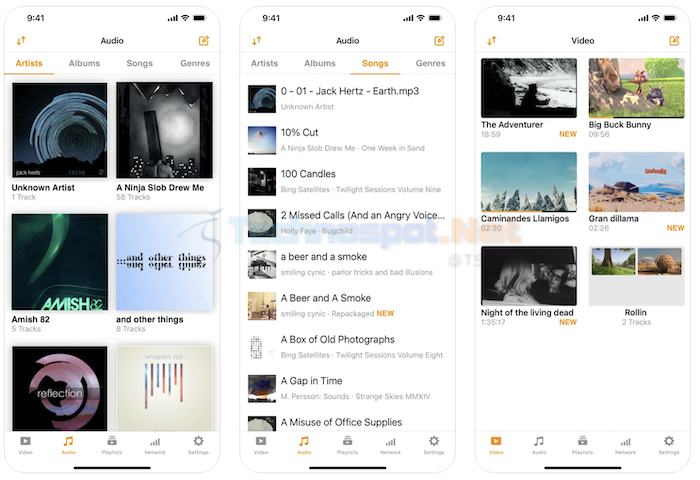 The first on the list of the best IP TV apps for iPad or iPhone is the VLC Media Player. It is an excellent app compatible with macOS, Android, Unix, and Linux. The open-source and free cross-platform is perhaps the best multimedia player available.
The app plays different multimedia files and audio CDs, DVDs, VCDs, and other streaming protocols. Moreover, you can personalize media files according to your requirements. The app is easy to use and doesn't have a complex learning curve.
On the menu page, you will come across multiple options. These include audio, video, playlists, browsing, etc. Besides, the app lets the users change the video or music file setting. You can modify the video's brightness or the audio's volume seamlessly.
The best part of this fantastic IP TV app is that it supports many file formats. It even offers subtitles and makes it easy for users to watch content in foreign languages.
2] Kodi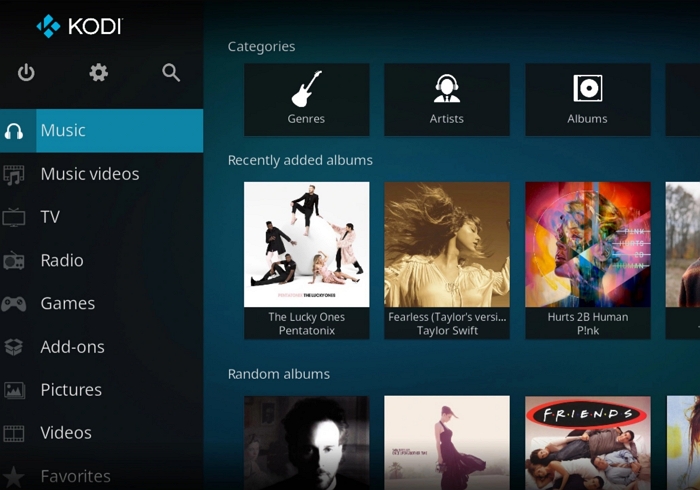 One of the best IP TV apps that offer live streaming content for iPad or iPhone is Kodi v19.4. However, it would be best if you jailbroke the iPhone to use this app which is worth it. Apart from high-quality images, you will also get an excellent sound. That improves the viewing experience even more. The app supports various platforms, including iOS, Windows, Android, Firestick, etc.
Perhaps the most exciting aspect of this IP TV app is its user-friendliness. It has an easy user interface and is simple to use. You can navigate the app with the assistance of different functionalities and features. The main page of the app is designed with excellent precision.
Here, you will get multiple options such as music, movies, videos, TV shows, games, and much more. Did you know that you can record live content with this app? Exactly! Kodi allows users to gain access to HD-quality content and record live TV.
Kodi also supports a wide range of video and audio formats. Another intriguing aspect is that the app doesn't display any ads.
3. IP Television – IPTV M3U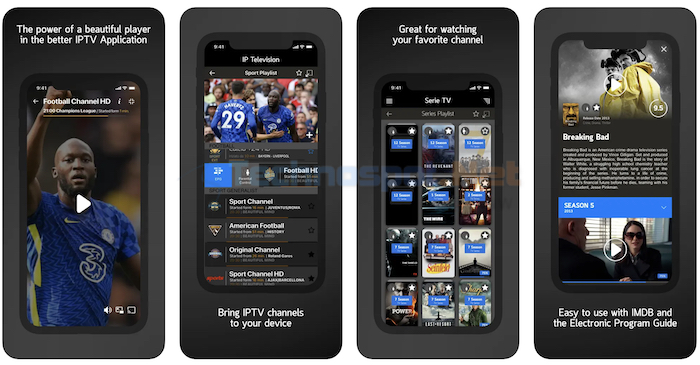 Are you looking for a reliable and smart IP TV app for your iPhone and iPad? In that case, you can opt for IP Television – IPTV M3U. This app allows users to access international, thematic, and more. You all need an internet connection, and you are good to go!
The wide range of features makes the app incredibly appealing to users. Here, you have the support of the MP3 player along with Chromecast and AirPlay. Besides, it also comes with a parental lock. Parents can monitor and block channels to ensure their child has a safe viewing experience.
One of the most beneficial aspects of this app is the availability of features like previewing different channels, scanning, and uploading. Apart from that, the app is developed on a top-notch video engine, eliminating the need for a separate video player.
Other features include managing the channel playlists, using the Zapping function to minimize the screen to scroll through the playlist, etc.
Download IP Television – IPTV M3U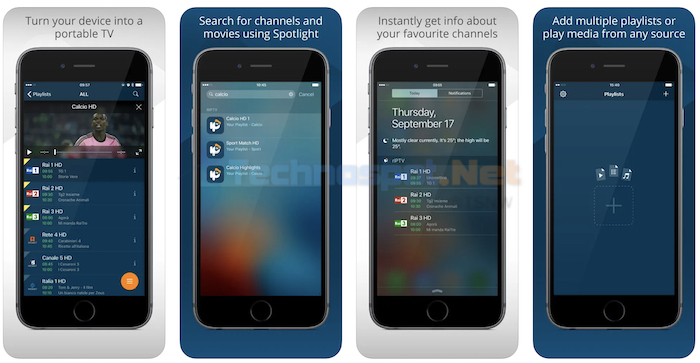 Another excellent IP TV app you can check out is rIPTV. You can watch various types of content in HD quality. Moreover, the app is compatible with Android and iOS platforms. rIPTV offers users the opportunity to watch news, films, TV shows, sports, etc.
rIPTV is integrated with IMDB and thus provides a unique insight into the film you want to view. The movie's description makes the user understand the plot before watching it. Apart from that, you can also view trailers of films along with ratings.
The user interface of the app is simple. It guides the user on using the app and offers basic features such as showtimes, display ratings of various channels, browsing photos, etc.
However, it is vital to understand that the app is not available for free. You will need to pay a specific amount to get access to the content of rIPTV.
5. JioTV – Live TV & Catch-Up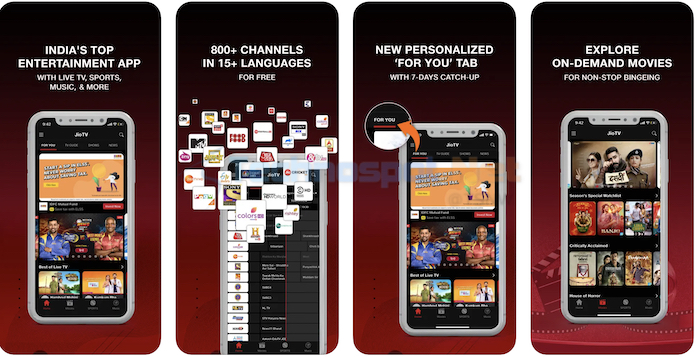 The popularity of Jio TV is simply undeniable. However, to use this IP TV app, you will need to have a Jio sim. After that, you can use this app on Android and iOS devices without a fuss. There are multiple channels available to view different types of content. Moreover, the availability of various languages gives users a wide range of options.
One of the most exciting features of the Jio TV is the high-quality video and audio it supports. Here, you can watch content in HD quality. Apart from that, you can watch Live television from your favorite channels. It offers a television experience even away from home.
The app is easy to use and comes with a user-friendly interface. On the home page, you will come across several tabs. These include For you, TV Guide, Shows, News, Sports, and Darshan. Below are the Home, Movies, Games, and Music tabs. Navigating the app is simple and hassle-free!
Conclusion
To get an immersive viewing experience, choosing IP TV apps is an excellent idea. Now, you can stream and download whatever content you want at your convenience. Whether it be global or local content, you can now use these IP TV apps to gain access to them.
So, what are you waiting for? Check out these apps today!
Is IP TV Apps Legal To Use?
Yes, IP TV apps are legal. However, the legality also depends on the service providers, who must purchase licenses for the content they want to stream. IP TV service providers infringe on copyright laws without the right to license.
Is It Possible to Watch IP TV on iPhone?
You can watch IP TV on your iPhone. You can get access to good-quality content from IP TV. However, do make sure that you use legal apps for streaming copyrighted content so that you won't be in trouble.
Can I Watch Live Television Using IP TV Apps?
You can watch live television from the live TV channels using the IP TV apps. There are a few apps that we have mentioned in the above list that will help you watch live TV on your iPad or iPhone.