Apple has made official announcement for iPad 2 for India. So if you are planning to buy get ready to get in line from Monday, April 29th 2011. The price list of iPad 2 is as follows  :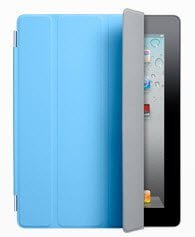 3G + WiFi Model :
16GB : 36.9K
32 Gb : 41.9K
64 Gb : 46.9K
WiFi Only Model :
16GB – 29.5K
32Gb – 34.5K
64 Gb – 39.5K
If I compare these prices with what is available in US, iPad 2 3G + Wifi ( 64 Gb ) costs 10.4K more then US which is available in 829$ which in current scenario converts to 36.5 Approx. This difference is almost same for all the ranges with a plus minus of 2K maximum.
Where to buy iPad 2 in your City ?
Most of the electronic shops like Reliance, eZone or any store which have tied up with Apple to sell.
The only best part is, iPad 2,3G version in India is not yet locked with operators so it is already factory unlocked and you should be able to use with operator provided microsim.