Alarm Clock is another missing feature in iPad unless you had used Calendar to remind you to get up everyday morning. Even with that its cannot do things the real alarm clock does.
Looking around in App Store, I found iClock HD which is really a nice Alarm clock for iPad.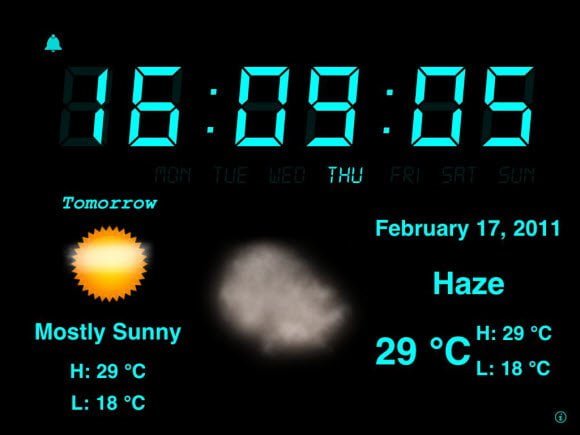 Features of iClock HD
High Definition Display.
Create Multiple Alarms
Set it for Particular days of the week or everyday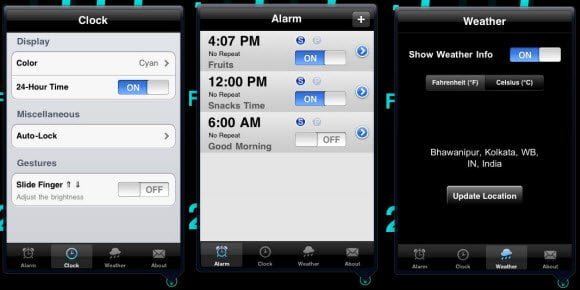 Supports Snooze up to 30 minutes.
Includes a Puzzle Feature which will make you do maths to stop the alarm. You will hate this but it will wake you up.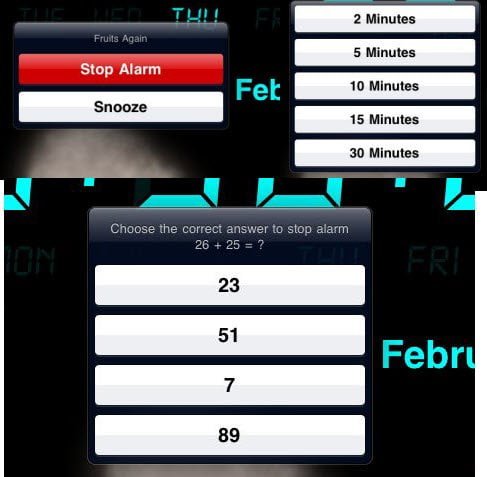 Weather Report based on your location.
It has really nasty ring tones if you cannot wake up with a sweet sounding alarm. Try the Telephone.
You can even choose to play your favorite song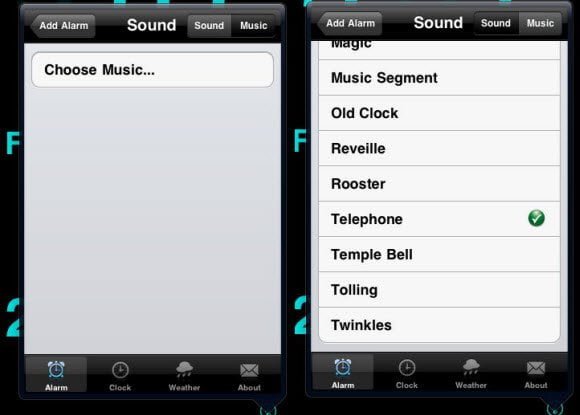 The only thing I can wish to add in this is support of Images as transparent background to make my morning even brighter.iClock HD costs 0.99 USD but keep an eye on the prices I have seen it dropping to zero sometimes and that's when I got it. Download iClock HD from iTunes.