DocGPS By UnitedHealth Group is a Free app for iPhone, also works on iPad and iPod Touch, which can be used to locate a Doctor, Clinic or a Hospital within a specified radius using your iPhone's GPS. This app also allows you to search by specialty (e.g. Dermatologist, Dentist, Cardiologist, etc.), facility or simply on the state or city basis.
DocGPS gives everything you need, after finding a doctor, clinic or hospital; it also gives you the details, like plotting the location on the map, driving directions, and connects you to your chosen doctor or hospital with one touch.
Here are the snapshots of the app, have a look.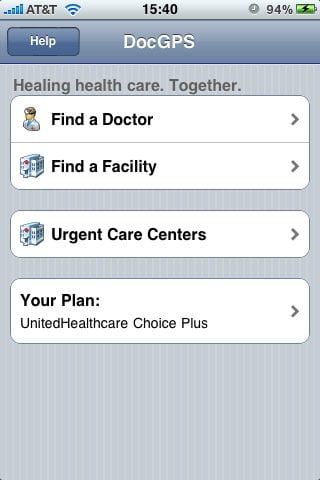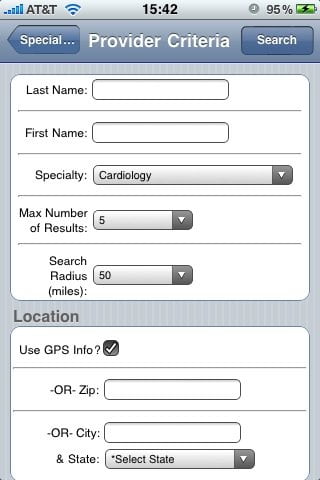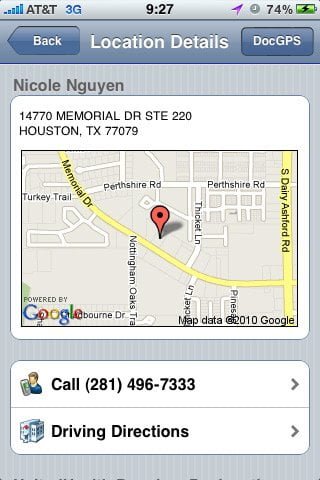 This seems to be a great app in case of emergency, and also on a location to which you aren't very familiar. Such apps are always recommended and a must have for sure, you never know when you need them.