If you want a decent Android App which gives you live score (ball by ball update) and information on IPL Matches, IPL Dug Out is on our recommendation list.
As soon as you launch the app, it tracks if there is any live match taking place and shows you details on that which includes teams playing,  Toss Winner, Total Run, Over, Wicket, Blowers Info, all in one screen. Also, if you have voice enabled it, you also get to hear the score.
Now what makes this app stand out is the information that it can give you about the matches, teams and IPL. For example in the live screen, you get access to already played match which opens up the score card of the match with details on Play Runs, Bowler's Performance for each team.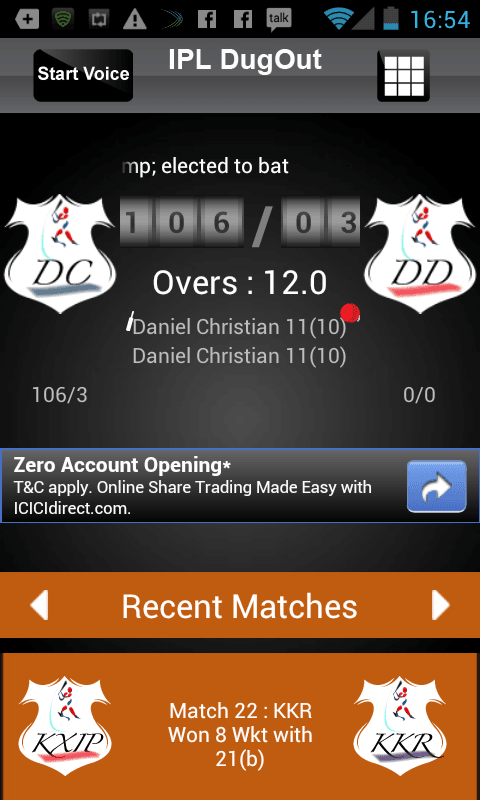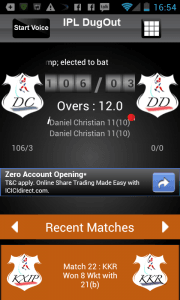 Apart from this main screen, you have access to the following information :
Point Table : This helps you know the position of the team, Number of Losses / Wins and their Run Rate. However, there is no way you can sort them according to other parameters.
Teams : This gives you quick info on who is in a particular team followed by players detail on its Cricket performance which is very useful if you are new to digging on players or want to increase your information database.
Fixtures :  This section is very useful as it will tell you where the matches will take place and then set an alarm or reminder for them in the Google Calendar. You can also view the cities where IPL is taking place over the Map and then schedule your notification from there too.
Results : This section displays all the results of all the matches that took place in the IPL from 2008 to Current.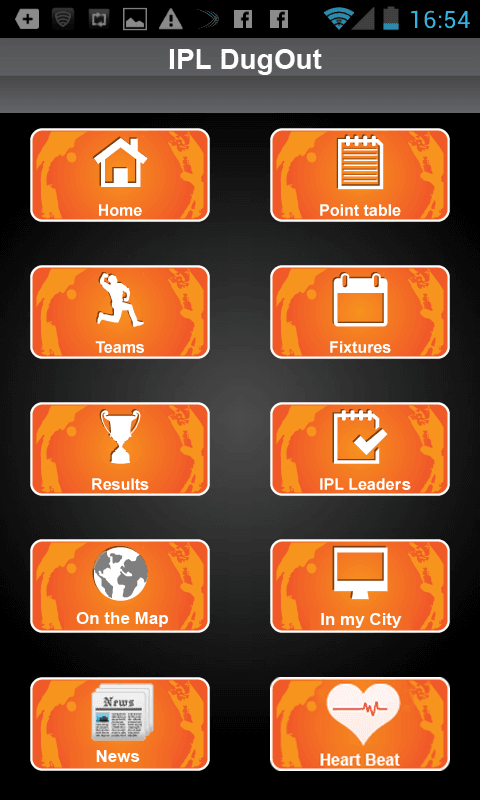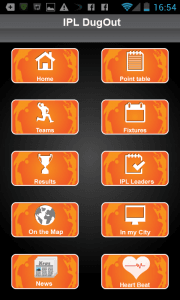 Drawbacks :
The only drawback of the app is the positioning of advertisements which will result in accidental clicks and also will annoy the users sometime because many did not indent to click on it. For example, when you try to take a look at the old IPL Results, where you need to switch the tab, it results in accidental clicks. This is something to be fixed in this app.
Download
You can download this app from the Google's Play Store.