Today I saw pretty strange thing when I was trying to find one of my own webpage in search. Apart from the url which is displayed under each search item, there was a mention of country just before "Cached and Similar" which usually comes along.  As I am from India, I was using Google.co.in to search.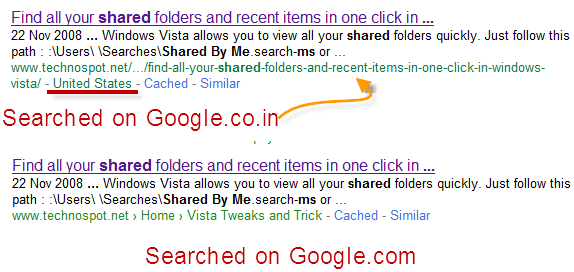 This was also seen for other Google Search Domain like co.uk,co.nz  and also on google.fr but not for Google.com which is default for US. 
The only speculation I can make is the Page Speed which was recently added as one to one of the 200 factors in search ranking. So is it possible that depending on the IP of your server google might be adding Server Location so that user can decide which page to pick for faster loading  but I am not sure because this was not shown to any other search result on the same page where my page is ranking.