After recent announcement of next version of Android OS, Jellybean and all its awesome features, it was also announced  that this version will be rolled out for Nexus S users. The OTA update is supposed to roll out around Mid July, but if you want to try it like right now, XDA Forum Developer, DaXmax , has ported it for you. On similar lines, Jellybean is also ported for Nexus S 4G by Indirect
Installation :
Installation of Jellybean over Nexus S is very similar to any Android installation you might have ever done. Download the ported file from here, boot into recovery mode and then flash it on your phone.Probably you need to have rooted android phone and this will flash everything clean, make sure to backup.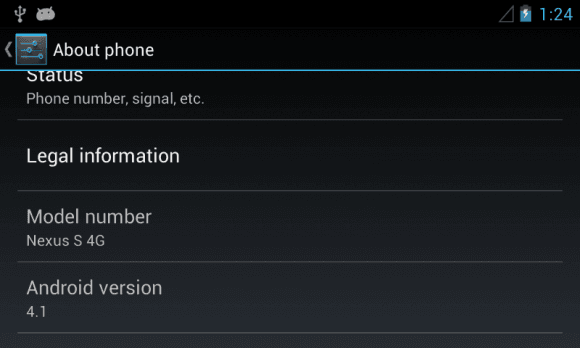 What is Working / Whats not Working
Nexus S
Touchscreen, Bluetooth, GPU, Camera, Softkeys, NFC, Butter, SDcard, ADB, USB are working but Audio, Wifi, GSM, libwvm etc are not working. Sadly since GSM and WIFI is not working, you cannot connect to internet. So either you can wait for sometime and install it when its ready.
Nexus S 4G : Everything include butter but except WIF and Radio.
Download
My Suggestions :
If you just want to try it out its ok but if you want to really use it, wait for couple of days and all these fixes will arrive eventually.  Since Radio and WIFI is not working, its really not cool and OTA update is like 15 days from now.