Installing programs on Windows is daily activity but to keep your system running smooth we should also keep all the software updated. Though Windows keeps itself updated every day but Automatically updating all the installed application is what users should do. Win App manager is linux package manager program which tracks all the installed application on your computer and helps you keeping it updated by notifying you about the new version. If you choose yes it can upgrade it for you.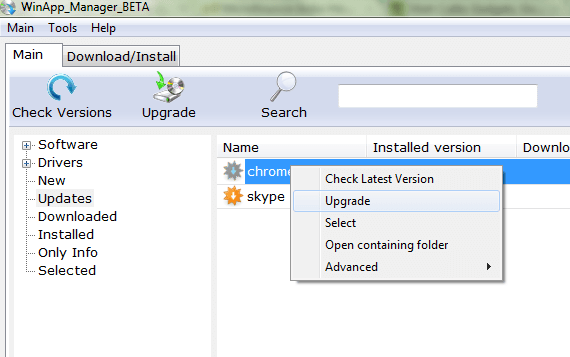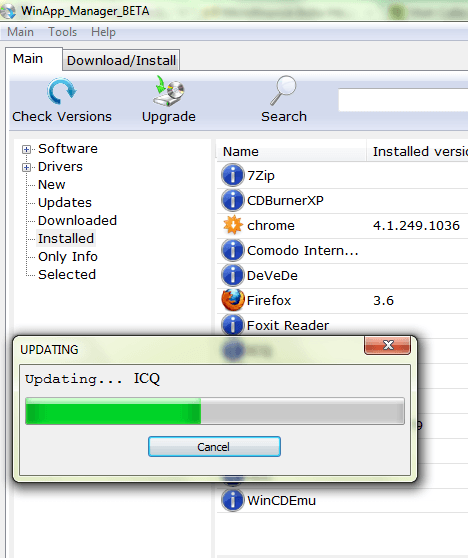 It categorizes your installed application in different categories like Software, Drivers, Updates, Installed and New which helps end users to find their programs correctly. You can see the new version, downloaded version and Installed versions to make sure what you are installing.
How does this work ?
Now a days most of the software application allows you to check for latest update. This is possible using services where information can be gathered. Win App Manager does the same thing. It checks for updates for such software and install the latest ones for you. The advantage you get here is mass updates that is possible and you don't have to go and check each application for updates.
Win App manager can be downloaded from the developers page here.