I remember posting about Sam's Interactive Reader, an Adobe AIR based application, which is an interactive storyteller for kids. Now here is another Adobe AIR based application for Kids, Kidos, a free operating system for kids.
Download and install the setup, setup file is less than 10MBs to download. As soon as you are done with installation part, you can now create an account for yourself (parents) and for your child.
It can be started in two modes (or you can say it has two logins) one for kid and another for parents. Parents can customize the Kidos for their kids.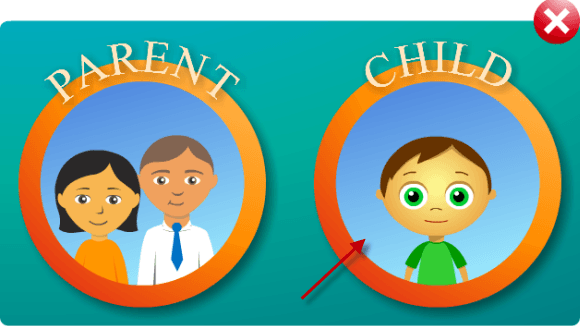 The application when launched with kid's account opens in full screen mode, i.e. your child has no access to your files on your system, and this ensures the safety from accidentally deleting any important data by the kid.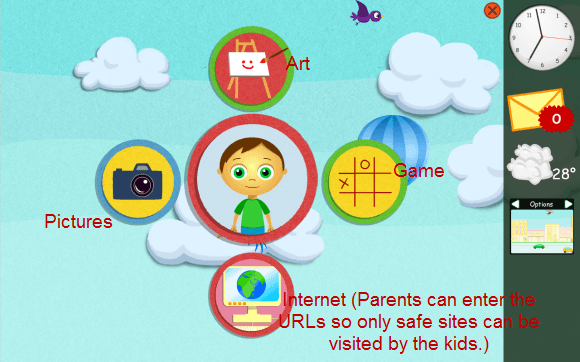 Shown above is a snapshot, of Kidos when being used by kids, apart from some general things like art (gives a paint like drawing environment), games, internet etc., it also has email like feature, and set of skins for the Kidos.
Kidos definitely is a nice way of making kids learns the computer usage in safe environment. Give it a try, and make your kids smile. Download Kidos