When I started using Nexus 7, I was pretty much delighted that it had multiple user support. This helped in configuring separate accounts for my Wife and Kid keeping my space private enough. One of the major drawback of this configuration was that there was no way so I can share the apps between all the users. Since my device is already rooted, I was able to use the Multi-User Sharing app to do that.
This worked fine for a while but then I realized that there were certain drawbacks like access to settings etc. was pretty much open. I wanted more control and restriction. More like a guest corner or the kids corner of Windows Phone.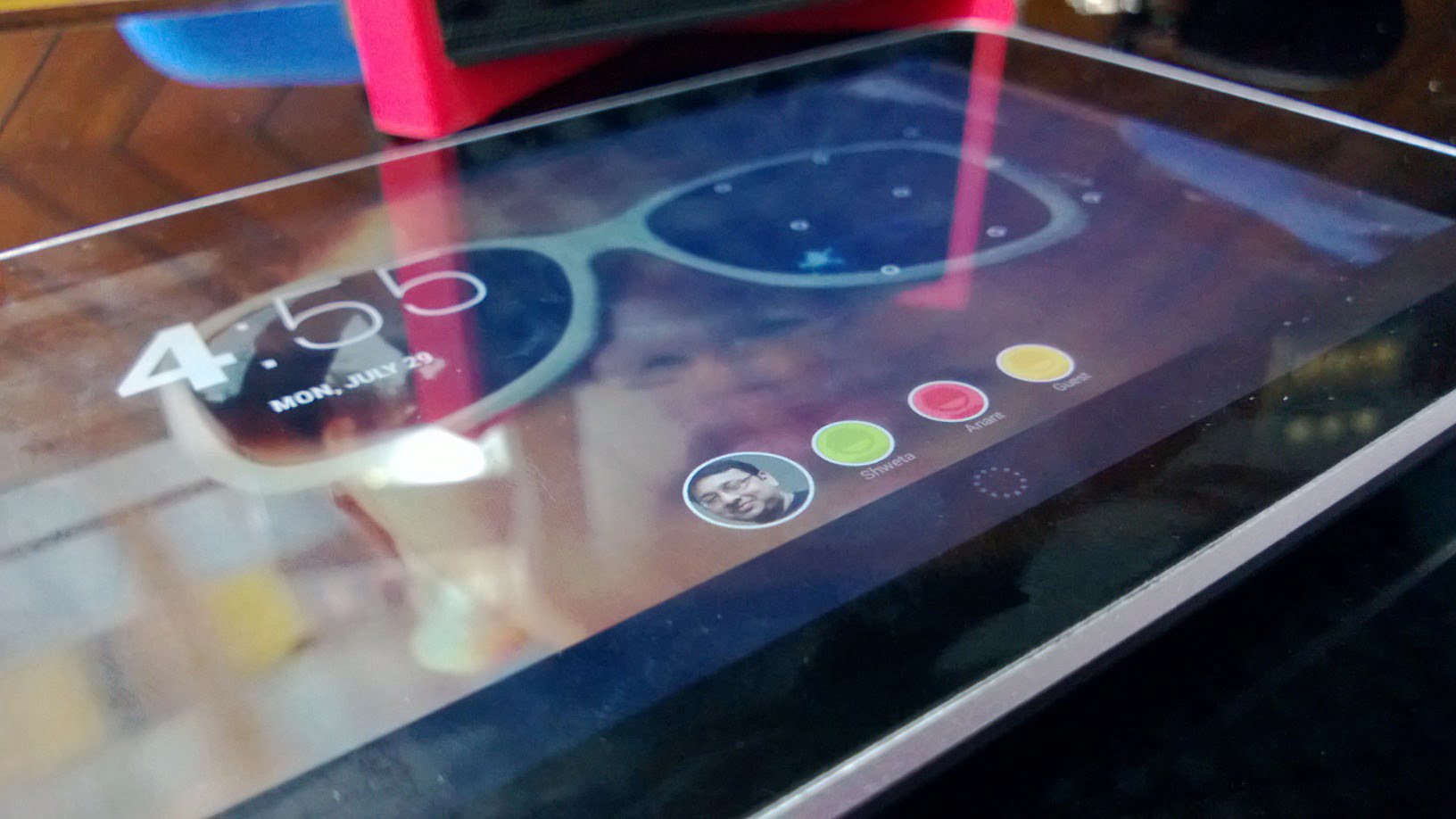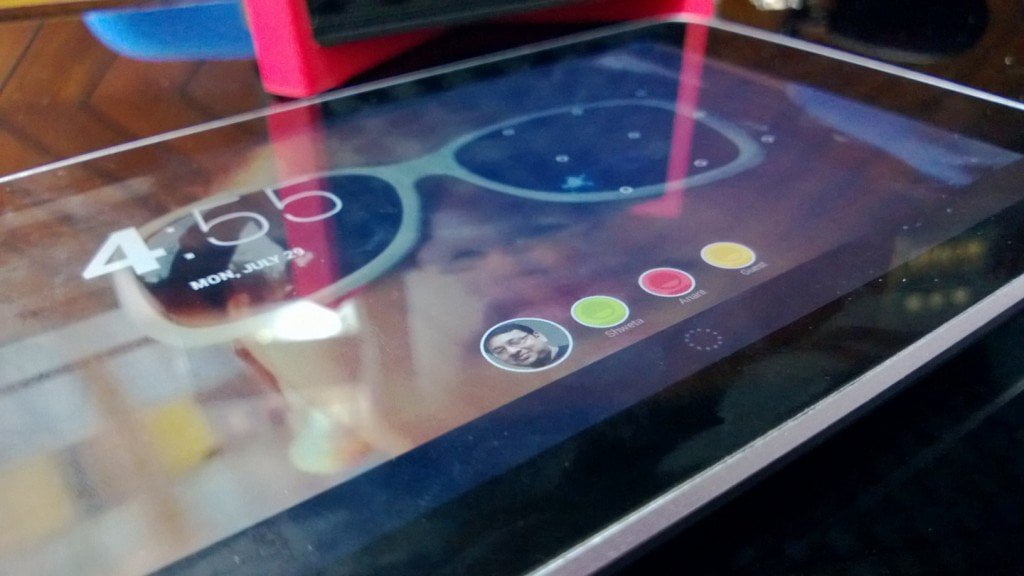 Starting with Android 4.3, There is a new way to create profiles which allows you to share apps and put hell lot of restriction on what users can do on the tablet. Google calls it Restricted profiles where you put your tablet into a mode with limited access to apps and content.
How to create Restricted Profiles:
Go to Settings > Users > Add New Account and you will have two choices. One will be the regular account and second will be the restricted account.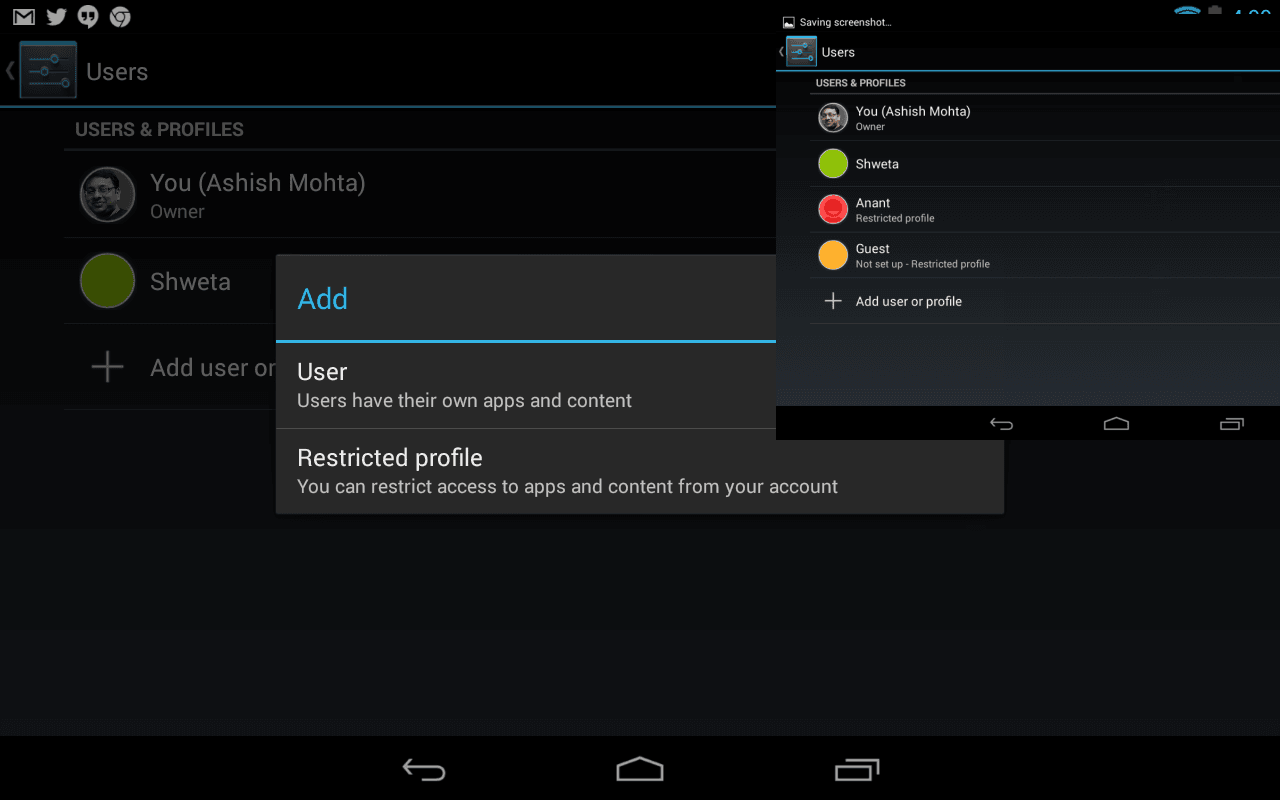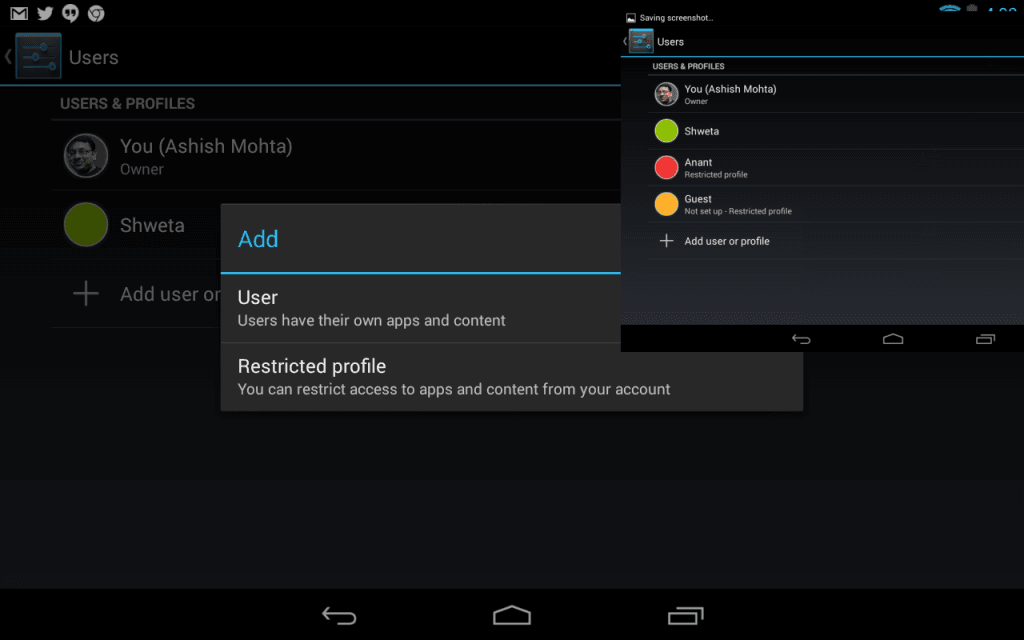 Once you set that, the next step will be to share already installed apps. You get a toggle option for that and for certain apps, there is an extra settings. Not sure but I guess there should be an API that developers can use for their apps too.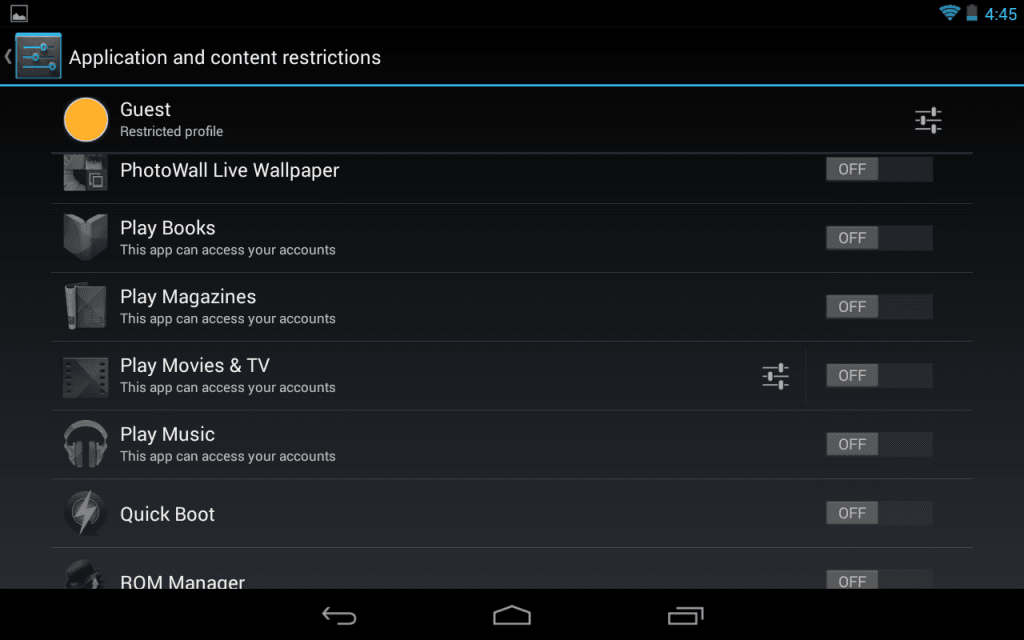 Once done that, you will get back to Users List. To complete the profile setup, you will have to tap again on it.
It takes 2-3 second to set this up.
Best part is that apps shared like this have their separate space. This way restricted profiles don't mess up. Also there are certain system apps like Email, Hangouts, Play Store and more that cannot be used with restricted profile. There is a mention of this in app description when you start sharing them with a restricted profile.
Drawbacks:
That said, some of the drawbacks still remains and it concerns me even more.  Anybody in the restricted user profile can
Setup a pattern lock. If you haven't done and the one who uses it does, the owner has no option other than delete it.
Access to Wi-Fi and Bluetooth. So if the owner is running a download the guest can still turn it off.
Even though there is limited access to Task Manager here but even then its possible to disable certain services.
Some applications like Google Music, Play Books, Play Magazines can be shared but they will use  the owners account. it's implemented this way so one can share music with others.
Done that, I would suggest that use it but wisely. If you plan to create a restricted profile for guests, make sure not to give access to anything which shares your account. If you plan to use it for kids, its perfect.