Unlike new and great features and apps that iOS shows us, It doesn't manage to show which apps have turned free for our use. You may have to scroll down endlessly until you find one or rather sit aside because you don't know them.  This post looks at websites and services that help you know when a paid iPhone iPad app becomes free.
Apple couldn't come up with a solution, so third-party apps and websites did. Some of these are just so great that you don't even have to search them again and again because they might send you an email every day, letting you know the apps turned free.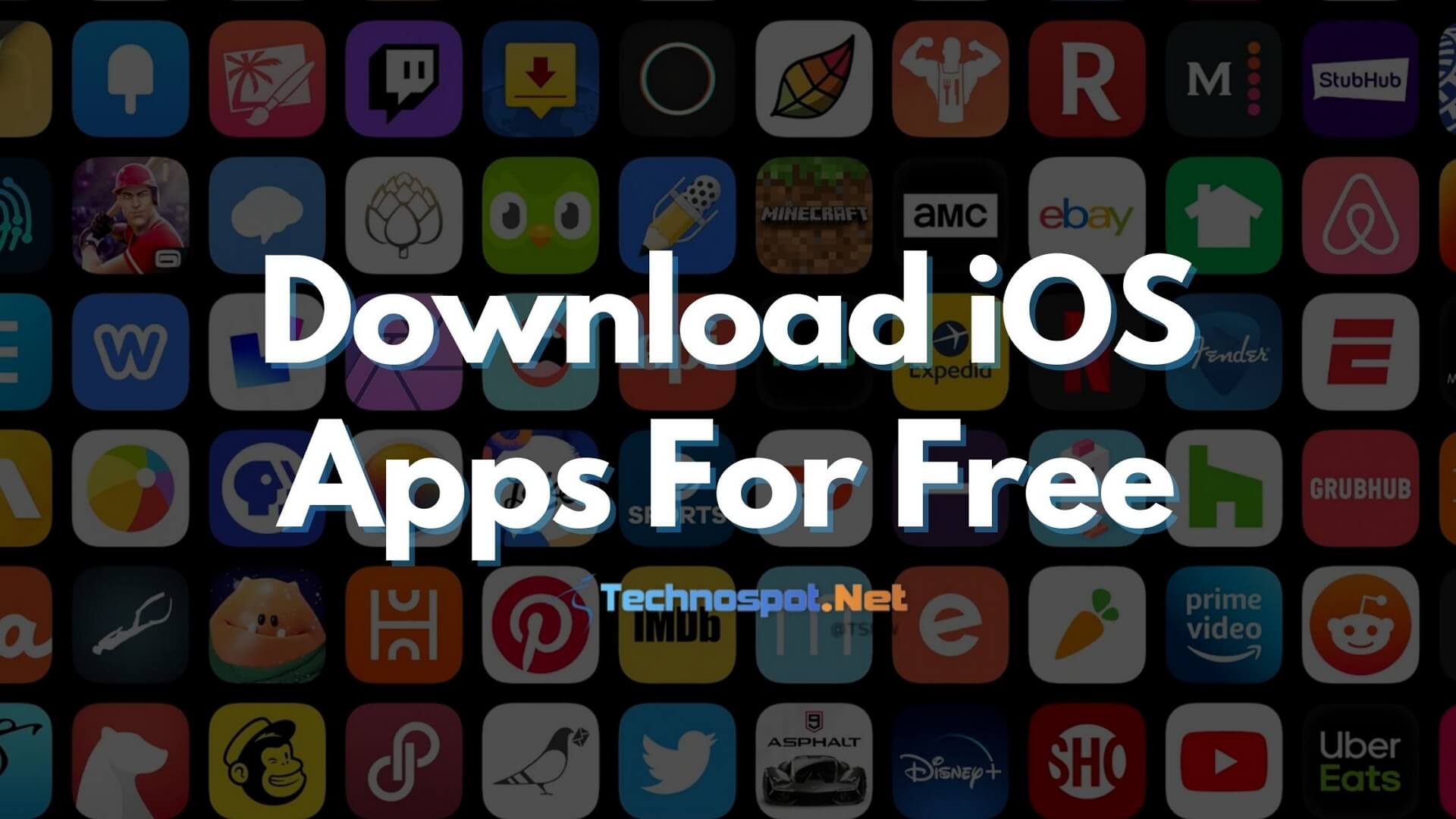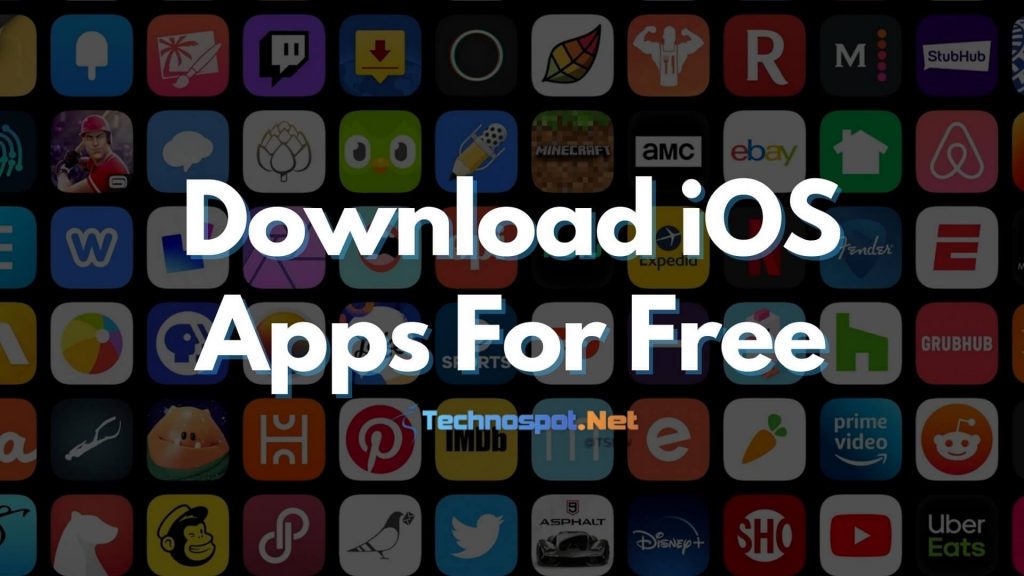 How To Know When A Paid iPhone iPad App Becomes Free
Let's see some websites/apps that will provide you with the perfect paid app which has or will turn freely. You can subscribe to the newsletter for the websites and turn your notifications up for the apps.
AppAdvice
iOSNoops
AppSliced
Let's know more about these websites
1] AppAdvice
Launched in July of 2010, the website offers you all the 1,500,000+ apps in the App Store and filters through them to give each app's review. The website was previously called AppleiPhoneApps but then changed for the better.
Not only do they filter apps that are for free, but they also provide you with a list of the best apps and games, and also they show gadgets that can prove helpful to all iOS users.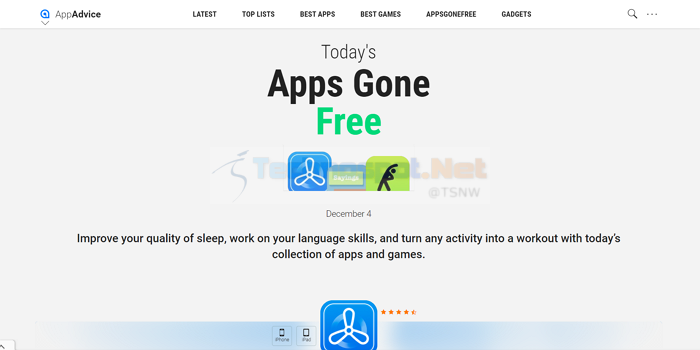 The website is solely devoted to iPad and iPhone apps and their workings and diversified articles answering the users' questions.
The thing that attracts the users most is their feature called APPSGONEFREE. People were upset when this feature was down for some months but rejoiced when it surfaced back only and to Appadive again.
You can find the option for APPSGONEFREE on the top tab as soon as you open the website. Not only can you see the detailed information about each and every app but also till when is the app free, The Pros and Cons. It also features if the apps are only in iPhone/iPad or both with the app's rating.
If you want to read all other issues published previously, you can scroll down to the end of the page, and then you will be able to see WANT MORE? VIEW PREVIOUS ISSUES.  You can now view the issue of any day you wish for.
AppAdvice, even though it doesn't have an app, can subscribe to their newsletter and follow them on their Twitter, where they post daily updates.
2] iOSNoops
The website started in 2010 and was also selected as the best mobile blog. iOSnoops also brings you the best deals available for your iPhone, iPad, iPod touch, and Apple Watch. They research the App Store so that we don't have to, finding the most exciting deals and new apps for our device.
The website has real-time deals and updates for iPad and iPhone. Not only that, but it also features daily app deals and sales for us. Even though it doesn't have a specific section for free apps, you can filter it yourself.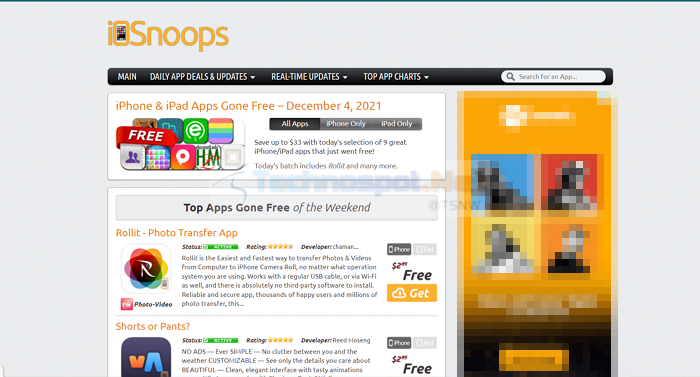 Go to the website, under the four different filter blocks, choose deals and updates, click the drop-down section, and choose Apps Gone Free. 
You can also choose some other filters if you want and according to your needs.
The website also features App deal of the day and also Free app of the day. Even though the website is pretty old-looking, it has everything you need, from daily app deals to apps gone free.
One disadvantage to this website is that you can't sign-up for the daily newsletter, and also, they don't have an app, where-as you can follow their Twitter/Instagram and get daily updates.
3] AppSliced
This website, among all others, is very visually attractive and performs quite well. The website started in 2015 and has gained popularity since then. Unlike any other website, this website only features articles and deals about the iOS app and not gadgets.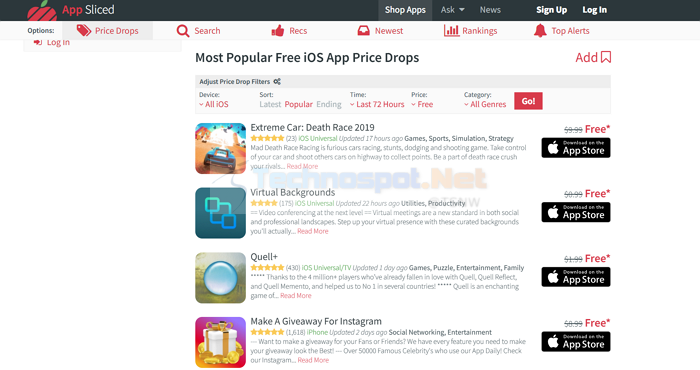 It consists of areas that can get you some excellent recommendations as you like, rankings of apps, and top app-related alerts. And also, feature a price drop section so that you can be updated about which apps have dipped their prices. It doesn't have a straight-out feature for Apps gone free, but you can search the app you want and filter it down to free.
Suppose you have a problem choosing something this website also offers you to choose from different genres. Not only that, but you can select which device because some apps are not found on different iOS devices. The best part of this website is that you can ask any question related to iOS and can receive your answer within 24/7
You can log in or sign-up for the newsletter and daily updates for any Paid iPhone iPad App that goes free.
Why Do Most Apps In The App Store To Be Paid For?
Launching an app on iOS is not easy compared to what you have to do in the Play Store (Android). That is why it's paid to make out the cost of the app and some profit for their own pockets.
Are iOS Devices Immune To Malware Attacks?
Yes, iOS devices are pretty much immune to malware attacks. That is because of the design. Apple does not allow users to install apps from just anywhere. You can only install apps via the official App Store, where all the apps are frequently checked for any such issues. So the chances of downloading a malicious app from the App Store are close to zero.
Conclusion
Even though everybody is in love with iOS, it comes with its disadvantages. And one of them is not showing you the free app deals, or else one can say apps that went free. An individual can't search for free apps and everything about them in the app store every day. These 3rd party apps and websites do all the job for you and are free with no extra cost. Subscribe to their newsletter, and iOS users are set for life to find when these Paid iPhone iPad App become free.