If you want to enable some other language (other than English) for the interface in Windows, e.g. you want to access Windows in Greek Language, or may be in Danish, Estonian, Polish, Russian, etc.  In such case, you will have to install the Language Pack, i.e. install the Official Russian Language Pack, developed by Microsoft, for Windows 7 Ultimate or Windows 7 Enterprise.
Currently there are 34 different Language Packs available in the list.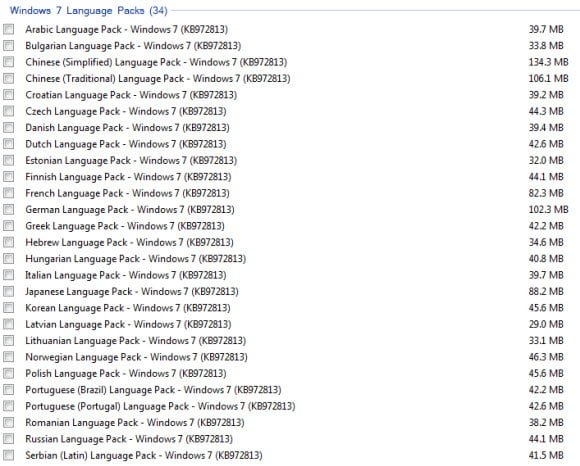 To install a Language Pack on your Windows 7 Ultimate or Windows 7 Enterprise, you will have to follow the steps as given below.
Click on the Start menu button, later type-in Windows Update or Microsoft Update and hit enter.
Click on the Optional Updates Link (if somehow, updates are not turned on your system, you need to do so).
Here you will find the Windows 7 Language Packs category, browse the list to find your language, use the checkbox to select, and follow instructions to install it.
You can get a more detailed write up about Installing a Language Pack in Windows 7 on this official Microsoft Link. However, there are languages, for which the Language Pack isn't available; in such case you can try the Language Interface Packs (LIPs).