Almost all current gaming websites have been properly adapted for mobile use. Players may use browsers like Chrome, Firefox, and Safari to explore games on Android and iOS smartphones, tablets, and iPads. Many casinos also have dedicated mobile apps that you can download to your phone or tablet. Mobile games, on the other hand, were not always available. The sector has changed dramatically in the last decade and continues to expand. We present six of the most cutting-edge gaming innovations accessible on major casino sites for mobile players. There are obviously many more, and each player can test them out on their own.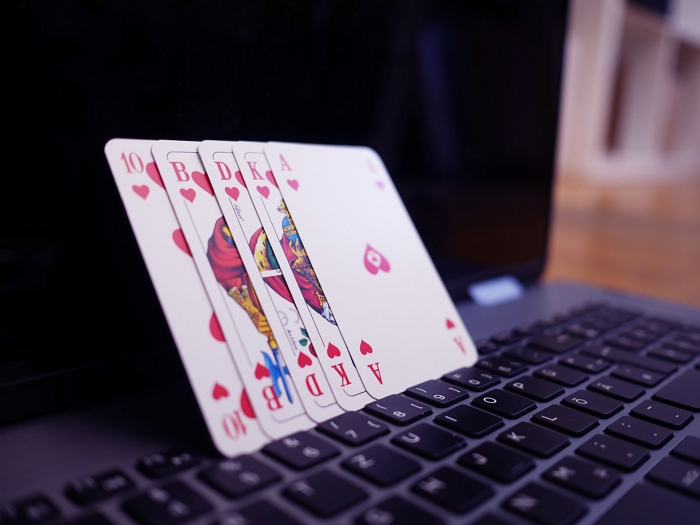 Live Dealer Casinos
Live Dealer Casinos have grown intrinsically tied to the online gambling market. Due to improvements in mobile capabilities, the technology was initially exclusively available for PC users but has subsequently transformed into choices accessible via mobile casino apps. Real human dealers (croupiers) work at live play casinos, doing tasks like rolling dice, shuffling and dealing cards, spinning roulette wheels, and interacting with players.
The event is streamed live from a real-world casino or a specialized studio, and participants may participate through webcams or mobile web conferencing apps. Live play provides an immersive experience that is similar to that of traditional land-based casinos, with games being played in real-time. The technology also eliminates the need for random number generators, providing gamers with a more genuine experience and a chance to win real money.
Cloud Gaming Technology
Players had to download and install a casino client on their computers when online gambling sites initially appeared. However, advancements, particularly cloud computing, soon transformed the industry, allowing players to play online games without having to download a client. Players may quickly create an account with an online casino and begin playing right on their browser.
Most software companies are producing HTML5 games that can be played on phone browsers, thus cloud gaming technology is also available for mobile customers. The technology has been available for a while, but with the improvement of mobile phone capabilities, it has lately become a popular alternative. Players can play the same games that they do on desktop sites, and casinos are designed to fit into small screens on mobile devices. All you need is a suitable browser, which most smartphones, tablets, and iPads have as a native app.
Crypto Gambling
With the advent of Bitcoin and blockchain technology in 2008, cryptocurrencies became popular. Since then, other cryptocurrencies have appeared on the market. There are already over a hundred different digital currencies, and casinos have just lately begun to accept crypto payments. Because Bitcoin is still the most popular cryptocurrency, most others accept BTC payments. Ethereum, Litecoin, Tether, Dogecoin, and other well-known cryptos may also be used to finance gaming accounts and withdraw wins.
Crypto games and products, such as Bitcoin Faucet bonuses, have also been developed by providers for interested punters. Crypto betting is all about utilizing popular cryptocurrencies to make casino deposits and withdrawals, and it provides a unique experience for gamers seeking complete privacy online.
Virtual and Reality
Virtual Reality (VR) – After capturing the imaginations of people all over the world for a long time, virtual reality technology is giving mobile gaming a new lease of life. Virtual reality allows for a more immersive gaming experience than previously conceivable. Virtual reality, in addition to 2D and 3D gaming, aids in the delivery of an immersive experience. Gamers are able to replicate real-life situations while also providing a pleasant, playable game. Users may immerse themselves in the game by using virtual reality, which gives them a first-person experience. While VR technology was formerly exclusively available on costly setups, most consumers can now play VR games straight on their phones using low-cost equipment like Google Cardboard. Additionally, technological companies such as Clovr.com may add virtual reality features to traditional games. Fans can also invest in a variety of equipment, such as hand controllers and sensor-fitted gloves if they are more daring and financially equipped.
Augmented Reality
With the release of Pokémon GO just a few years ago, Augmented Reality games for a mobile burst into the public attention. Players could use their phones to "catch" Pokémon figures in their communities, thanks to a game developed by Niantic in partnership with Nintendo. Despite this, it is obvious that most people confuse augmented reality with the previously stated virtual reality technology. Unlike VR, which is fully immersive and requires the usage of wearable equipment, AR adds gaming aspects to the lived experience. It does it by using the camera on the smartphone. AR allows us to integrate digital components into our surroundings, even our own houses. While a result, the user can see digital components layered on the surroundings as he or she sees "augmented" reality through his or her gadget. The comparatively tiny screen of a mobile device may thus be leveraged to make our whole environs a part of our gaming.
Artificial Intelligence
Artificial intelligence (AI) has had an influence on a variety of industries, including gaming. Many gambling elements that rely on AI and smart technology to create a smooth gaming experience are available to today's gamers. Live chat customer service is one of the best examples of AI's effect on the gaming business.
Casinos can answer queries immediately with the help of intelligent chatbots, eliminating the need for genuine human interaction. Facial recognition, voice recognition, and gesture controls are some examples of AI in gaming that have changed avatars and the game experience. Casinos can provide efficient services without depending on human employees thanks to artificial intelligence. AI is also used by operators to do large data analyses and create solutions depending on player inputs. AI is just one of the many trending technologies that are used alongside other technologies to improve lives, which you can read more here,  just like sports have long been used to improve the lives of people around the world.
3D and HD Graphics
Because of improvements in graphics technology, traditional 2D games are no longer an option for casino gamers. In comparison to the contemporary 3D, HD, and 4K visuals and animations, even the once-revered 1080p games appear outdated. Players now have access to precise, high-quality colors and pixels, resulting in realistic graphics and user interfaces. The games are created to maximize the capabilities of contemporary gadgets.