Many a times FireFox users need to open windows in Internet Explorer either for testing or for sites which work in IE  best. This is a common scenario when you visit Microsoft Site or use some of the Microsoft applications like SQL Reporting Services, Share Point.  But this adds on an extra step for you first launch IE and then access the URL.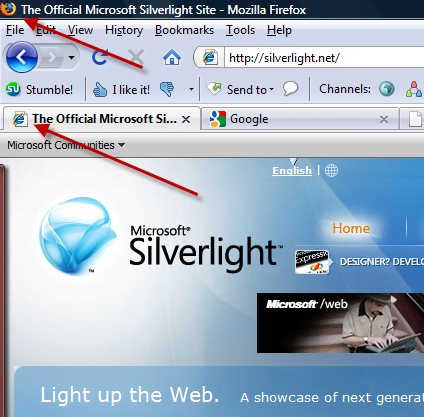 So for Firefox lovers who need to use IE for one reason or the other its time to get IE Tab. IE tab is a firefox addon which allows you to
Open any of the firefox tab in Internet Explorer  ( Laucnh in IE with Same url )
Or Open in Inline IE Tab which is like Internet Explorer tab attached to Firefox window and switch back to  firefox when you are done.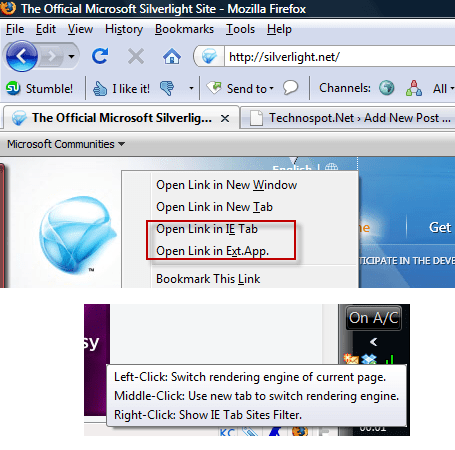 A small icon sits in the FireFox window tray which lets you convert from IE to FireFox and viceversa.
Now lets say you have set of sites which work for IE best and you visit them everyday and some of them all the time. Though the addon is pretty useful but switching the most visited sites to IE every time is difficult.
IE Tab comes with an inbuilt filter structure which allows you to add set of sites which you would like to automatically open in IE window instead of opening in FireFox.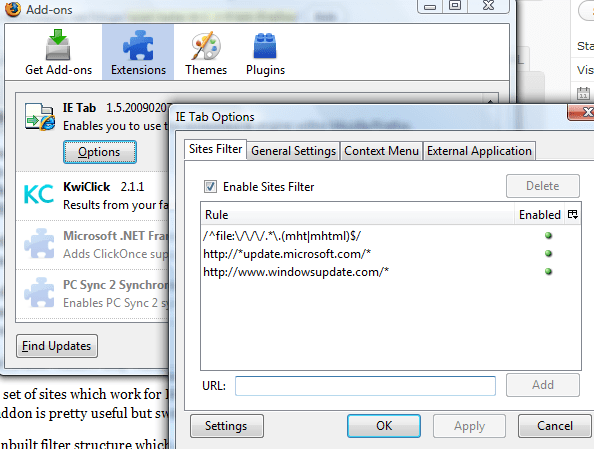 IE Tab options are very powerful and can be configured easily.  You can manage Context menu items, URL filters and even IE path if you have any different. So what are you waiting for Install IE Tab and enjoy the fun of IE running in context of FireFox.