Lava launched Iris Pro 30, the first in Pro series we are yet to see on 17th of January aiming towards budget phone users who are looking for an android phone in the range of 14 to 16. I have used a couple of Lava phones before of which Iris 504Q is one of its finest and looking at the its Pro 30, Lava has made sure that they are committed to bring in quality phones and is aiming towards a complete portfolio like Samsung and Nokia.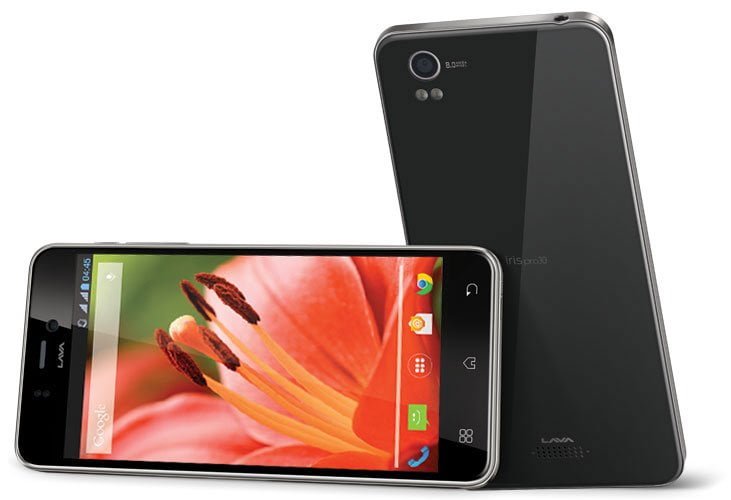 Specification:
It packs in 4.7 inch IPS HD display ( 720P) with Corning Gorilla glass protection for less scratches. The processor mounted inside sleek body of 7.5 mm thick is a 1.2Ghz quad-core processor with 1GB Ram. The phone is has magnesium alloy body which covers the edges completely while the rear panel is literally thin made up of plastic. Lava claims to improve the battery life by 30% using the Content Adaptive backlight control which makes sure that it adjust the battery life as per the brightness.
The phone also houses a 8 MP camera which has BIS making sure that low light performance improves and with Dual LED Flash, it's going to be even better.
My First Impression:
After experiencing Pro 30, sorry no videos, the phone does look promising. Lava's tag line of "Art meets Smart" is justified by two factors. One the phone is really light and designed well and the display is impressive. Its bright, smooth and HD. While many of you would say it has the iPhone factor to the design and I wont disagree, Lava is trying to send out a message of good design phone at a cheaper price point.
The phone has only 4GB of internal memory and even though Android allows to move apps to SD card but not all of them. Out of 4GB only 2.3 GB is available to users and when it comes to high end games like Asphalt 8, you might not be able to install it because of the minimum space requirement. This is a big question and Lava seriously need to add at least 8 GB of memory in the phone.
When it comes to OS, Pro 30 is running Android 4.2 with zero customization. We did not find any third part app in the phone which makes sure that there is no performance degrade and most of the space is left for the users. When asked about the update, the answer gets us no where.  The earlier series of Lava never got an update and I would not be surprised if this also meets the same fate.
Concluding:
While it's too early to say if you should by the phone as I haven't review it, the phone looks ok enough. The only major drawback is its storage space as of now. I am yet to look on the performance and its battery life which is touted to long last. We will be back with you once we have the unit with us. Let us know your thoughts.