We had been using Levelator, an excellent software to adjust the audio levle for podcasting and there is a good news for podcasters as it supports 24 bit files also.  Just drag and drop your .WAV or .AIFF file and you would get a good quality audio file ready for podcasting.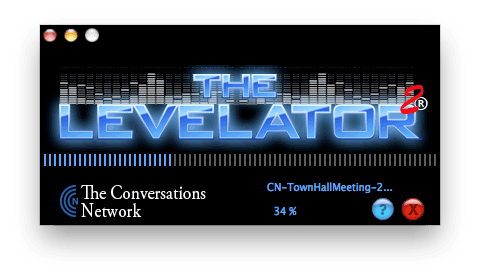 Other improvements :
Reduction in certain unnatural volume adjustments.
Soundtrack Pro 2 .aiff files are now supported.
Adobe Soundbooth files are now supported.
Unicode filenames are now supported.
Thanks to Download Squad for pointing to this as we almost forgot about using it.