I have used LG G Flex since 3-4 days and it's definitely an impressive device when it comes to performance, battery life and overall build of the phone. It took me a while to get hooked to the curve display and now it feels good. It's not like I will start hating flat panels but there is something about the sharp HD display which attracts me. Those who wants me to comment on the price factor, I will get to that in my final review.
So today I am sharing the unboxing video along with my first impression. This is what you get in the box:
The retail box comes with the phone, wall charger, USB cable for data and charging along with premium earphones.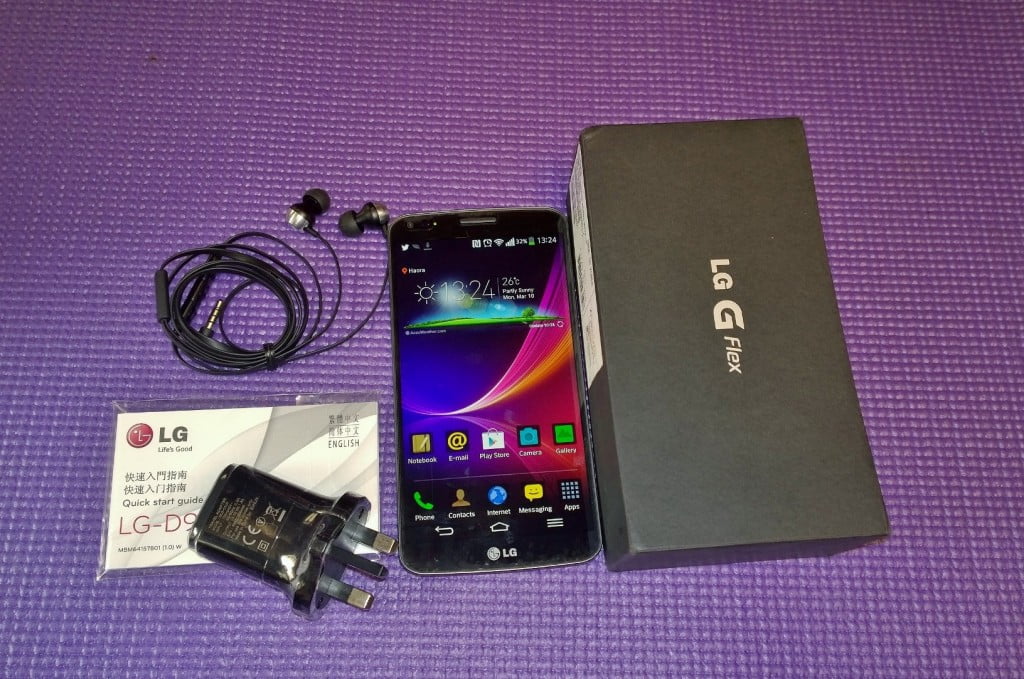 Now even though I have already summarized what I feel about the device in first paragraph but those who are looking for a longer version here it is.
First Impressions of LG G Flex:
The first thing you will love about the device is the display part. Even being 720P and not 1080P  (Those who fight between Full HD and HD Ready creative), its sharp, vibrant and will make you fall in love with it. I had the same experience with 1520 which is a FULL HD device. What really adds value here is the curve display. Built using  Plastic OLED (POLED) technology, the kind of experience you get is nice and natural. It's difficult to explain in words unless I switch to flat display after days but curve has its advantage, specially when you get same kind of visual experience from all the angles.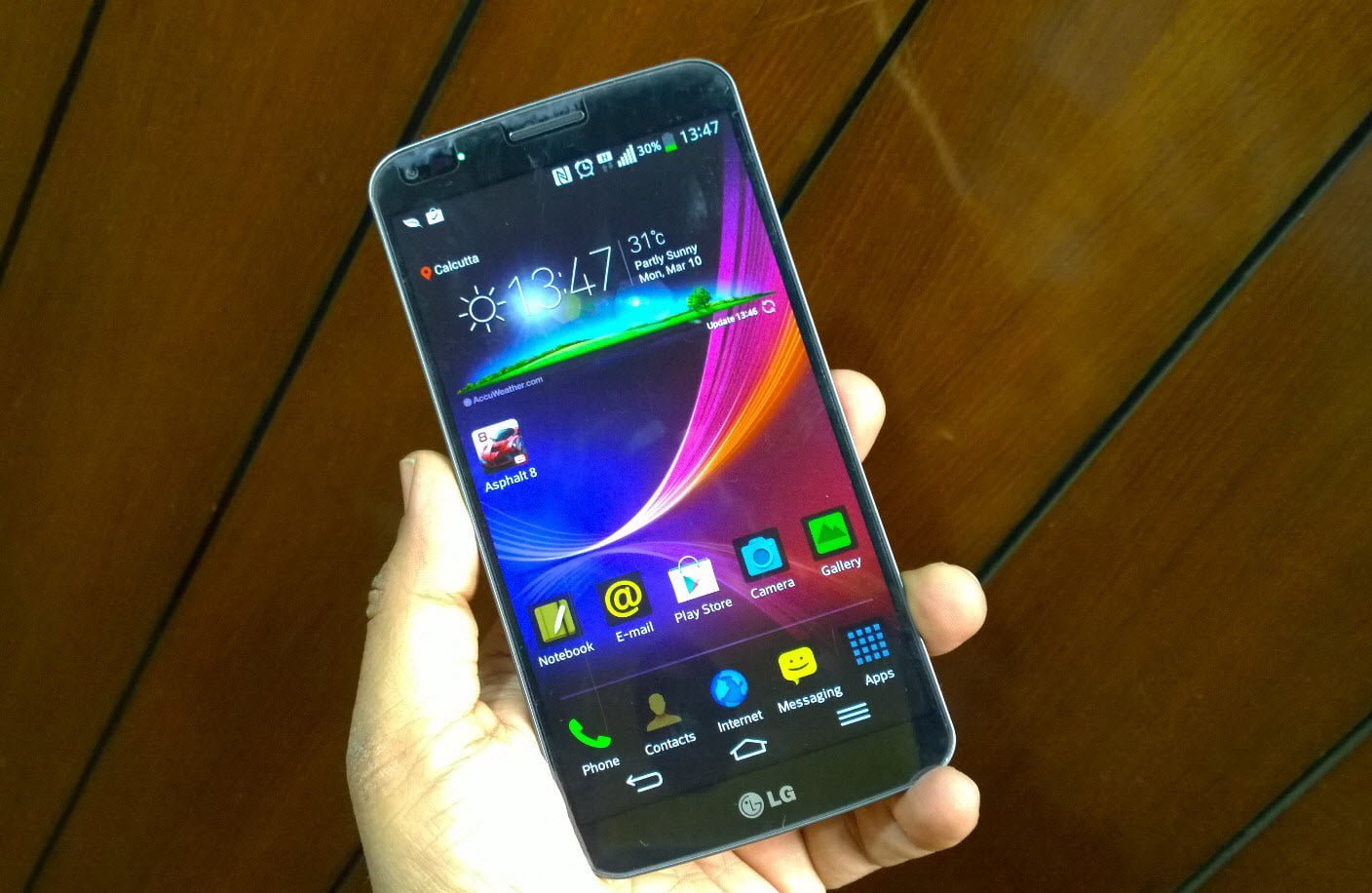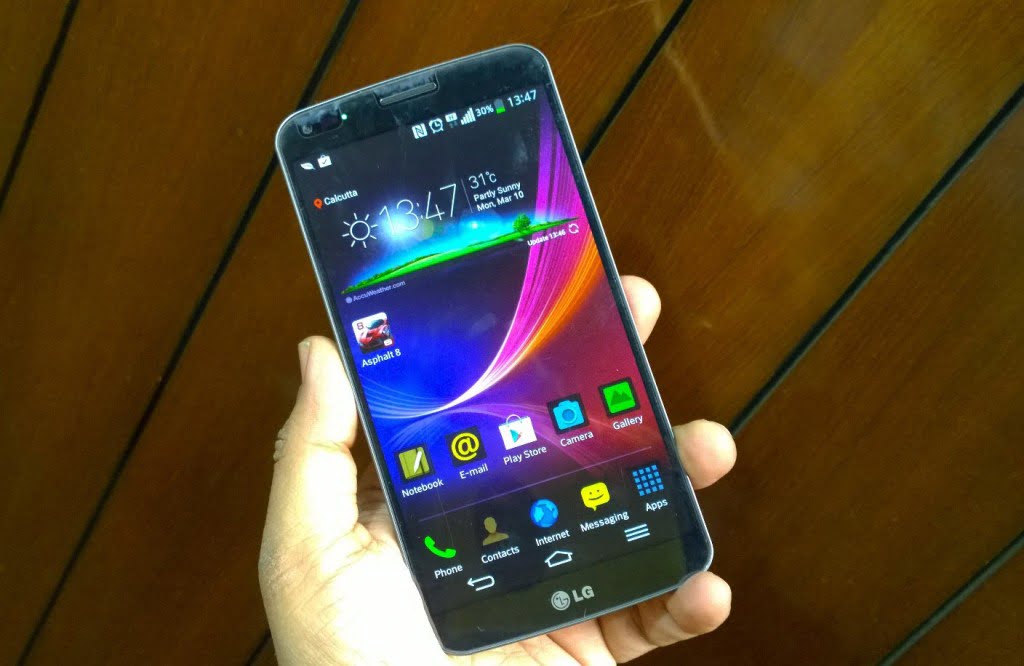 Second impressive point for the device is its battery life. Its been lasting for around 24 hours on regular to mid heavy usage which is good enough for me. I had used email, music, casual games till now. The battery stacks up the power of 3500 mAh. Lastly, its been super smooth. I have seen no apps creating roadblocks for performance benchmarking. They are snappy when you switch and launch fast.
That's it, I will conclude my experience right here and get back with more details in full review.