The concept of accessing news sources on mobile devices like smartphones, tablets, and eBook readers is very common now. Several factors make this a hit, like the portability issue now just to get updated on the news while traveling. You no more need to carry that bundle of papers (newspaper) with you. Going through the news on the way to your workplace allows you to grab your daily diet news and updates and helps you to keep away from boredom. Here is the list of best news apps for Android smartphones.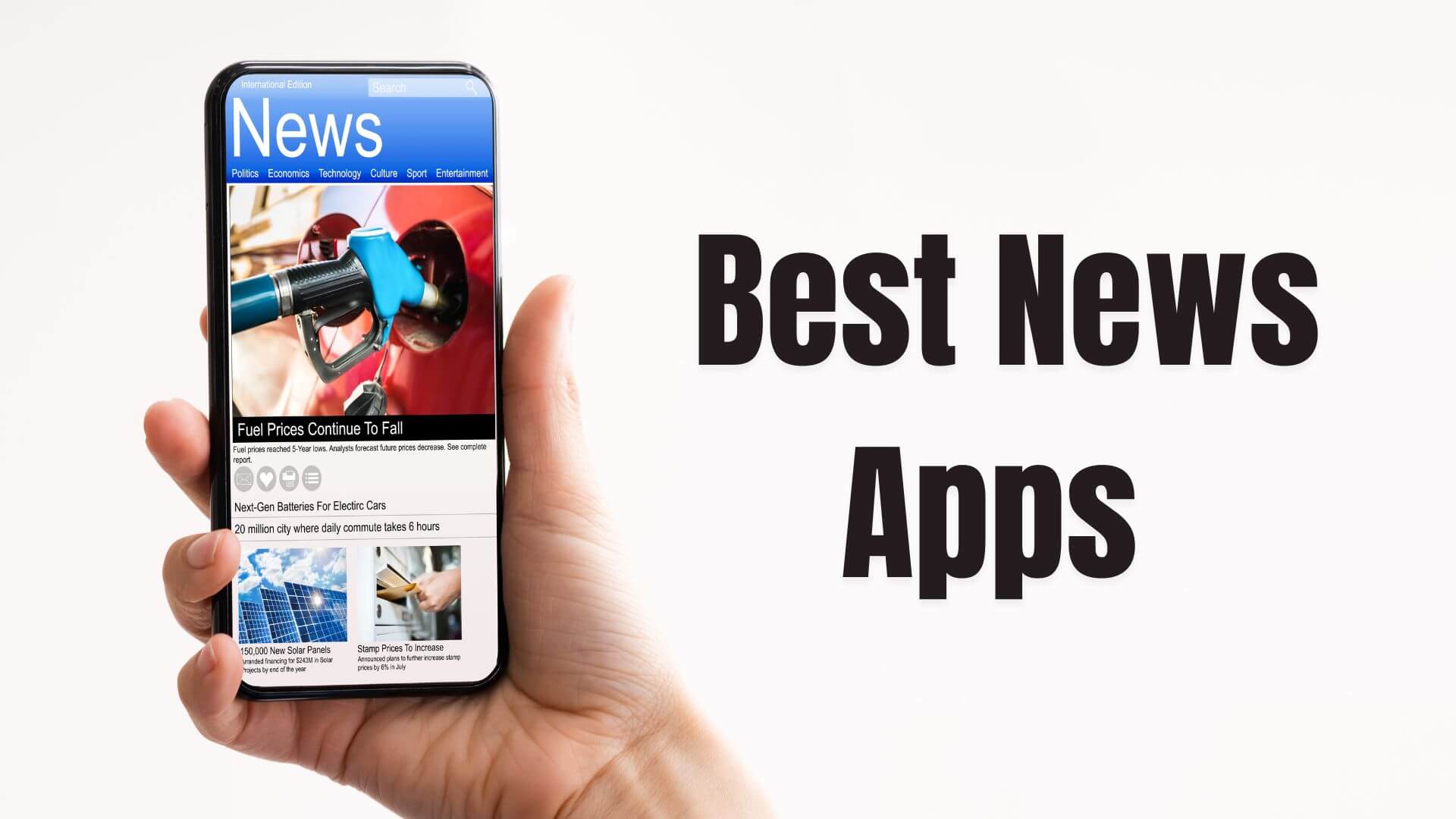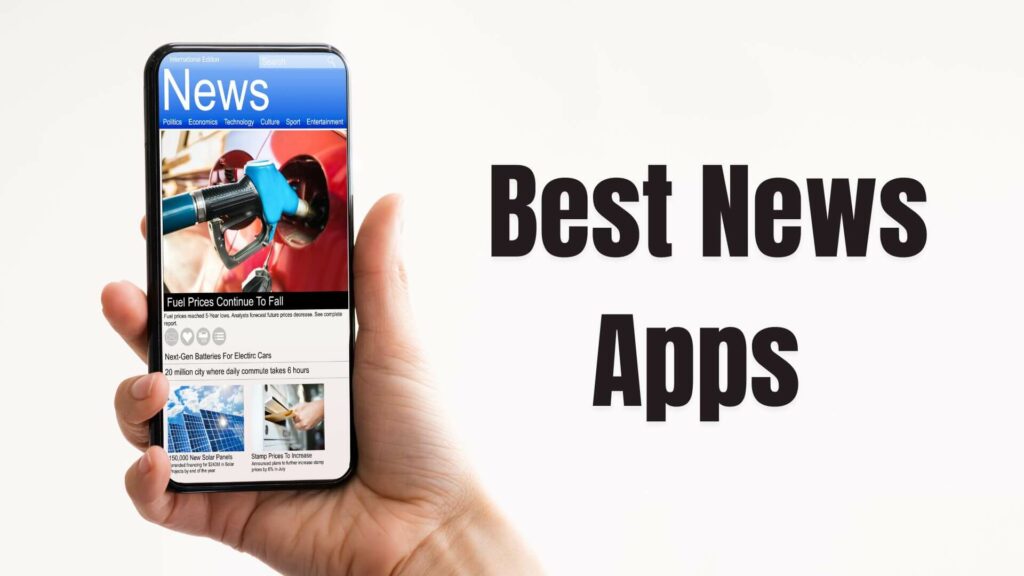 5 Best News Apps for Android Smartphones
Well, here is a list of news apps that will help stay updated on the news via different news sources. This list has the apps for Android devices. Most of the apps featured in this list are free ones and have already been featured on this blog:
1] AP News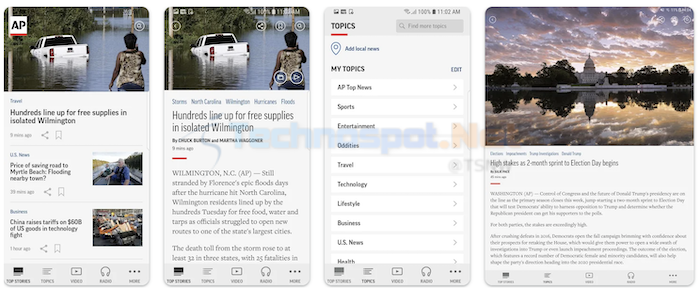 One of the most trusted news apps you can choose is the AP or Associated Press. It offers real-time news from across the globe and is available in Spanish and English. Associated Press made a name for itself by being the first news app to be launched in the App Store. The app is easy to use and comes with apnews.com.
The app is free and comes with a wide array of features. Users have the opportunity to create a customized newsfeed. That way, one can follow news based on their areas of interest. Users have to follow the news they want and can receive alerts too.
Another impressive feature is the Top picks. You can also access the trending topics section and keep yourself apprised of the current situation. If you don't have time to read the news immediately but want to do so later, you can save them. Besides, local news is available for Canada (some parts) and the US.
Another excellent news app you can choose for Android devices is the Inoreader. It offers real-time content and makes it available to users immediately. Here, you can follow blogs, RSS feeds, podcasts, and more. The wide array of features enables users to customize the news feed.
Another feature you can look out for is the Rules. You can use Rules to establish workflows like sending emails., etc., when specific parameters are met. Apart from that, you can use the Active Searches feature. Once you type the term or query you want to search, everything related to it will appear on the news feed.
Moreover, the app is designed with excellent precision—day and night modes aid in reading the news during these times perfectly. The app is available for free and allows users to follow 150 feeds. It also has a premium plan where users need to pay a certain fee to gain access to more features.
3] Microsoft Start: News & more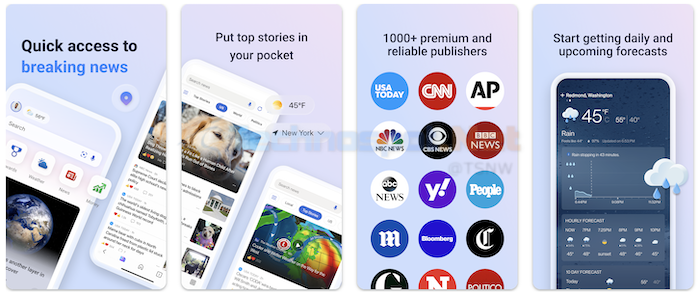 Over the years, Microsoft has significantly contributed to the news domain. Microsoft Start replaced the widely prevalent Microsoft News and has since garnered great popularity. It is an easy-to-use news app that offers a customized news feed and content from top-rated publishers.
One of the most significant features of Microsoft Start is that it uses machine learning and AI to choose content for the user's news feed. It is based on the user's interest and interactions with different topics. There is also a personalized button that helps users to manage their feeds themselves. If there is a publisher you don't like to read, you can hide it easily.
Users also have the opportunity to use the emoji reaction button and react to the news. However, Microsoft has tweaked its emoji feature. After reacting to a story, users can only view their emoji. Another aspect is that product ads are marked with a green badge, indicating their nature.
4] Flipboard: News For Any Topic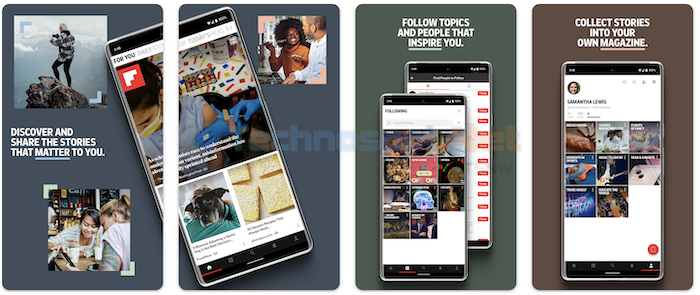 If you are on the lookout for a news app that is compatible with both Android and iOS platforms, look no further! Flipboard is a top-notch news app that offers users an extensive list of features. What's more? It's free, letting users take advantage of these outstanding features without paying a penny!
The app is user-friendly and allows people to share news and other content with family and friends. Apart from that, the app loading speed is exceptional, increasing its appeal even more. The visual experience of the app is incomparable and enables users to connect to different social accounts.
Besides, the magazine-style format of the app makes it different from other news apps. You can even curate your magazine by choosing the content you want, adding a title, and sharing it with others. The recent version of the app has the Daily Edition feature. Here, the news is available at 7 am each day, as per the local time.
5] Ground News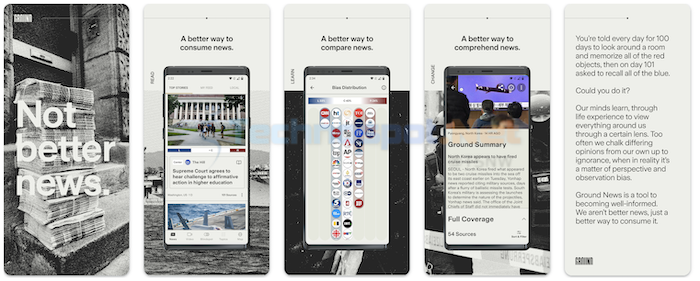 Another top-notch news app you can consider choosing is Ground News. While the app has a simple layout, the vast array of features more than makes up for it. For instance, each news article has a synopsis just below the Ground Summary title. It is a shortened version of the news and allows users to decide if they want to read it or not.
The app offers three bars with different colors and lengths. The red one indicates right-aligned political sources, the blue one represents left-aligned political sources, and the white is a neutral source. Clicking on any bar will reveal multiple articles that match the sentiment.
Another impressive feature is the Bias Distribution. Here, the app declares a political news story as a "blindspot" if it appears to favor one side too much. Users can opt for the premium plan to gain access to custom articles. The recommendations are based on reading habits and other factors.