Are you confused about using the default browser or Windows or trying something else? Are you not sure if the browser you picked is safe? In this post, we will share a list of safe browsers for Windows 11/10.
Why Picking A Safe Browser Is Important?
Picking a safe browser is very important. Your data, your identity, your shopping preferences are crucial to several corporates, hackers, and people with ill intentions out there. Using an unsafe browser can leak your personal information, which is then used by hackers to trouble you.
Also, banking on untrusted browsers can lead to a substantial financial loss. While using unsafe browsers, you are also exposed to many computer viruses and ransomware. You can protect yourself, your computer, money, and your personal life from all these evils by using any safe browser from the ones we'll be listed below.
Best Safe Browsers For Windows
Below given is the list of the safest browsers for Windows. These browsers are preferred for use by thousands of IT professionals and general users for their features:
Brave Browser
Mozilla Firefox Browser
Google Chrome
Microsoft Edge Chromium
Opera
Make sure to try each of them before you finalize. It will help you understand the browser in a better way.
1] Brave browser
Speed and security are what is available with this free open-sourced browser. If you are more concerned about the trackers, this one is the best choice. It gives browser protection from trackers by its strong AD blocker. It means no one can track your browser searches and allows you to surf the web freely when it enables a website tracker blocker.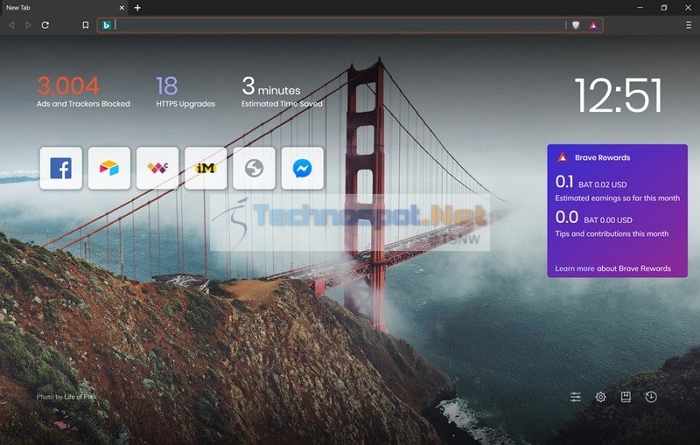 Other than Windows, it is also used for platforms such as Linux and macOS, Linux, ios.
This open-source browser is Google sponsored its self. It is free and based on the same chromium technology on which Microsoft Edge and Google chrome are. So what about our first high-security provider browser?
Features 
Free to download and use
Fingerprinting prevention
Built-in password manager
Clear browsing data
Pros
Light on hardware devices
Web tracker and AD blockers
Browsing speed and performance
Cons
Unfair to content creators and publishers
It only supports a few extensions
2] Mozilla Firefox Browser
One of the most used and popular browsers with a simple UI and easy homepage icons. Spell-check, bookmarks, editing console, and many more features do Firefox support. Like other browsers, Firefox is also privacy-focused and collects so little data about you, and it doesn't require your email address. It blocks the ad trackers. It is best for Windows while you have light browsing work and doesn't require a lot of resources.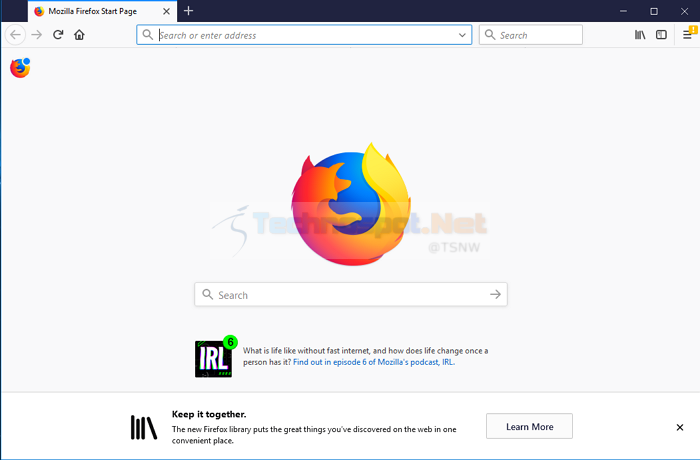 With fewer data-consuming features, it also has a newly added picture-in-picture feature that can be a multitasker, cross-platform sync, and a user-friendly interface. The lightweight browser and customizable appearance and plugins are well suited for your Windows.
Features 
Spell Checking
Download Manager
Smart Bookmarks
Private Browsing
Pros
Easy to use
Number of useful extensions
Automatically embedded security features
Cons
Slow speed
Unable to resume the download interrupted
3] Google Chrome
The globally popular and most interesting used browser is here. Most of us pick Google Chrome as the primary browser to sync it with our phone data easily. Customizing the look and feel of Google Chrome is quite an easy task for a native. Even if you are busy scheduling your routine, Google Chrome provides you with the facility to maintain your task calendar. Because of its easy-going UI, you will preferably find it on your mobile, tablets, PC, and laptops.
Although with uncountable interesting features, Google Chrome also comes with some limitations as it is pretty much known to us that browsing with Google Chrome means consuming power.
Also, it is famous for its RAM consumption while working on multiple tabs, so it is not a very good choice for gamers.
Although these limitations, or maybe some more, Google Chrome is the first choice of millions of users. It is a good choice for the developers as it allows you to use its developer tools. We keep Chrome browser in the best choice list for Windows 11 for its massive collection of extensions.
Features 
Upgraded tabs
Visual browser history
Launch websites from the start menu
Event details used to create calendar events
Pros
Sleek design
High-speed browser
Safe and secure
Cons
Privacy concerns with Google Tracking
High memory and CPU usage.'
4] Microsoft Edge Chromium
Being a chromium-based browser, Microsoft Edge has come compatible with all the Google chrome extensions. Microsoft has overcome Internet Explorer over time, said goodbye to it, and introduced Microsoft Edge with Windows 10 creator update. It has come a long way and with a massive improvement over Internet Explorer. Edge also allows users to download webpages as standalone apps like Google Chrome.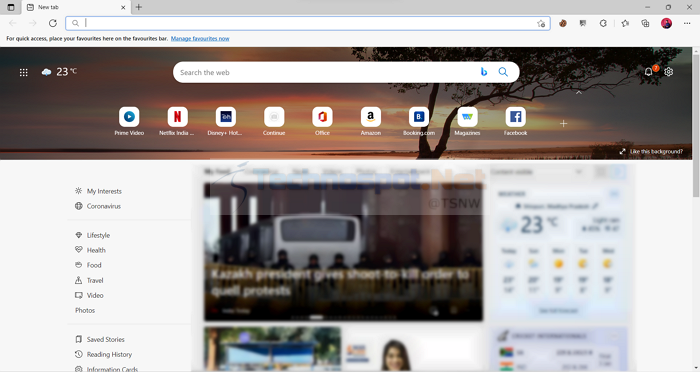 Later the update in 2020 Windows 10, Microsoft has started offering you to make it the default browser. As you must have got the notifications. It has a lot of similarities with Google Chrome.
Signing in with your Microsoft account is supported by Edge as you can sync your data across all the signed-in devices like in Chrome. Apps can be used as Windows software without opening the browser in Microsoft Edge. We must say about Microsoft Edge that it is one of the best browsers for Windows. It is also available for Linux, Xbox One, Android, macOS and, iOS.
Features 
More control over your data
Browse with automatic protection
Keep your kids safer online
Keep your online accounts secured
Pros
Lightweight design
Faster surfing
Note-taking
Cons
Lower performance than other browsers
Difficulty using with older hardware specifications
5] Opera
We kept the Opera web browser on our list as it is known to us like Brave and Mozilla Firefox. One of the popular features of Opera is to pin up your favorite websites. You can save them to the sidebar for future purposes.
Opera is also a chromium-based browser, so its speedy, and add-ons from the Chrome library can be used easily.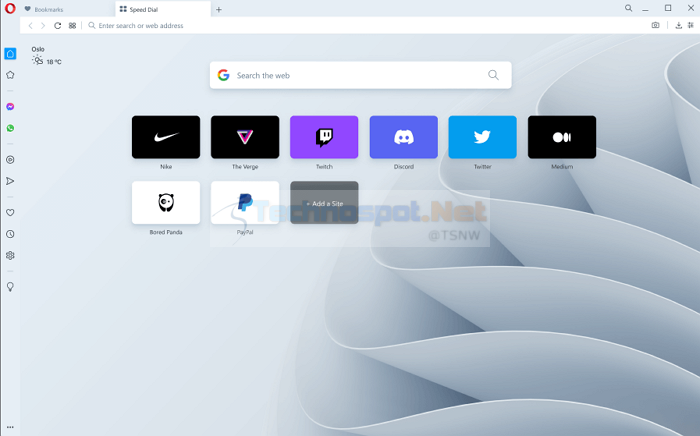 You get a battery saver mode, so you don't need to worry about slow downloads speed. With the Opera Turbo feature, you may get the fastest loading data like images in mobiles. This feature is not available for your PC; laptops in Windows 10/11 are still our favorite because of their non-data-consuming feature. It also offers a built-in ad blocker, a crypto Wallet, easy on dark mode.
Features 
Opera Turbo
Image loading setting
Access recently closed pages
Pop-up blocking
Pros
Built-In data privacy feature
High-speed browser
Integration of In-Browser Messaging applications
Cons
Require clutter-free UI design
Absence of Essential Browser Features
I hope thee post was informative, and now you are using one of the safe browsers on your Windows PC.
Can I Trust Opera? Is it a Safe Browser for Windows PC?
Opera is a trusted browser loaded with a ton of features. People often are seen citing security concerns seeing its connection with China and data disclosure policies. But security experts haven't been able to find any such issues yet.
Which Is The Fastest Browser For Windows?
Brave browser is believed to be amongst the fastest browsers on Windows. It uses a special ad-block and filter technology that reduces site loading time considerably.
The times have changed, and one needs to care about online safety. By using one of the safe browsers, you can be at complete peace of mind while surfing the internet. Always remember that precaution is better than cure. We hope you liked this article. Please share this article with everyone who might find it helpful.