Censorship is an increasingly alarming issue causing disturbance to internet users globally. We often talk about freedom of speech and the right to know everything but do we have complete internet freedom? The majority of the users come across websites that are blocked. There are multiple ways to access a blocked website in any country. Let's take a look at all the ways that.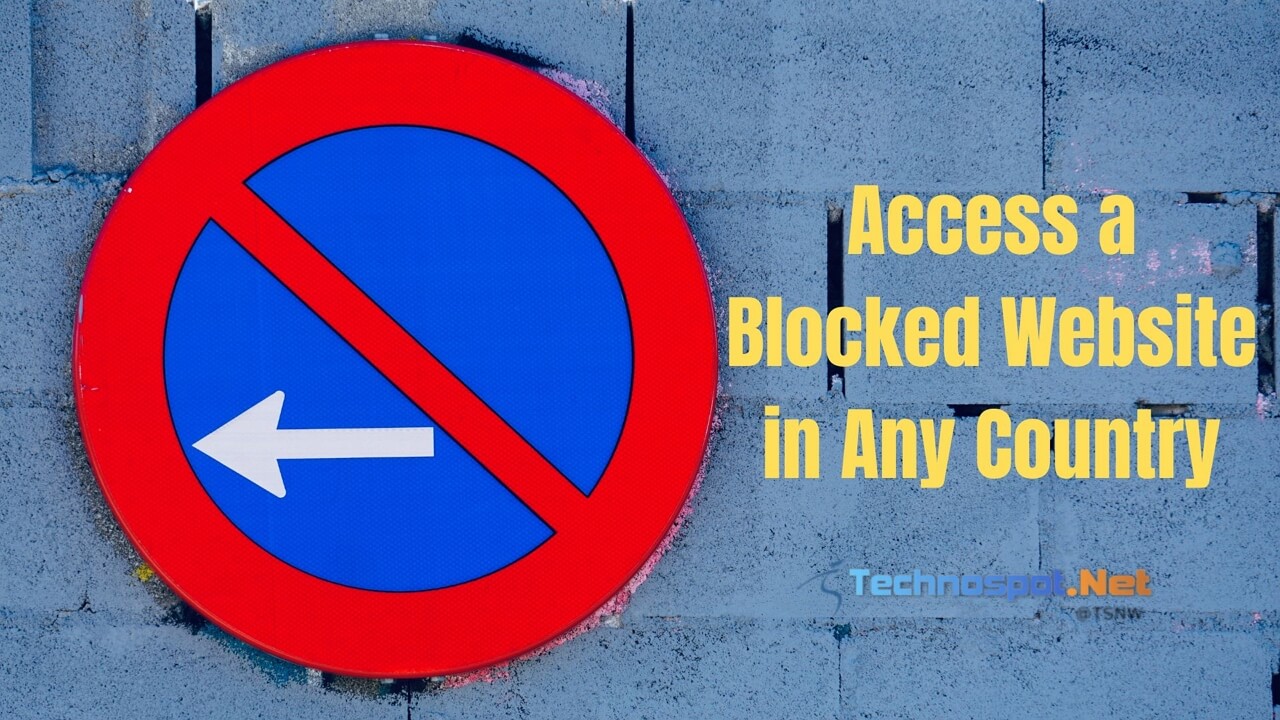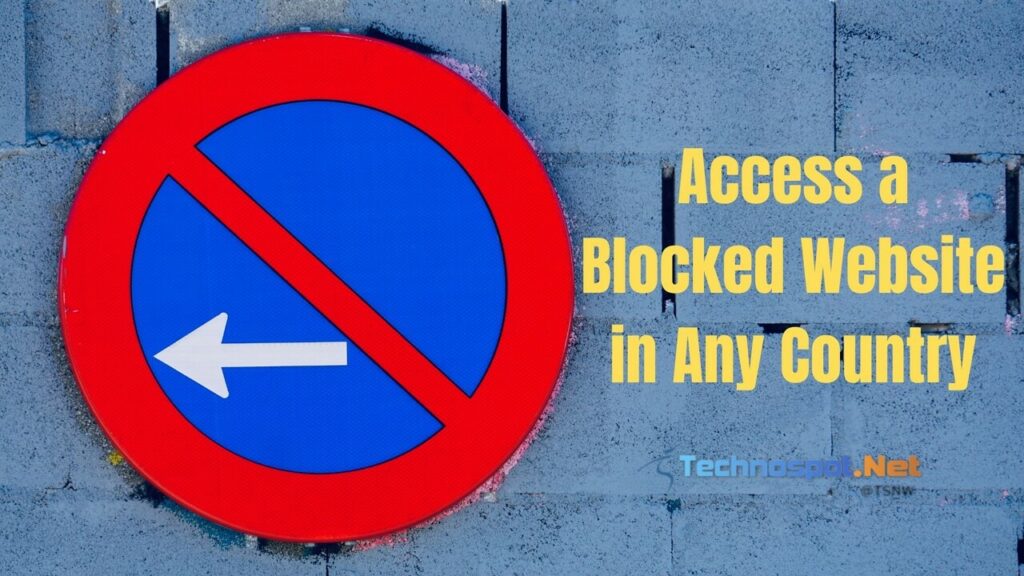 How To Access a Blocked Website in Any Country
Government, website operators, private companies, internet traffic managers, shopping websites, etc., use different methods to block access to a website. Whatever may be the reason, the blocking is enhancing every day. However, there are ways to get access to these blocked websites. Those are:
Using Cloudflare WARP App
Using Public DNS
Using Proxy Site
Using SSH Tunnels
Using VPN Service
Using TOR Browser
This article will discuss the various ways one can access a blocked website regardless of the country.
Note: Usually, the government releases a list of websites blocked in India or any country. These restricted websites list is hard to track as the list keeps increasing, and there is no central way to access them.
1] Using Cloudflare WARP App
Cloudflare is one of the most well-known network service providers globally. They offer a wide range of services such as security, performance boost, DNS, accessing geo-blocked websites, etc. Cloudflare WARP is an excellent app that enables users access to geo-blocked sites.
The Cloudflare WARP is available for mobile platforms such as Android and iOS. It is also compatible with desktop platforms such as Linux, Windows, and macOS. The app is easy to use and doesn't charge a penny.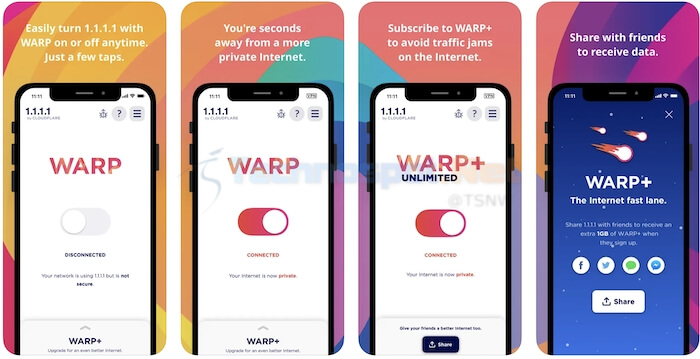 The working of the Cloudflare WARP app is simple. It has a similar process to a VPN and creates an encrypted tunnel for the user. The only difference is that here at Cloudflare WARP, the users don't get to choose the server they want. The app opts for the fastest server available and reroutes your request through it.
2] Using Public DNS
Some ISPs or internet service providers use DNS to block websites. Their DNS server makes it impossible for users who use that particular DNS to access the restricted websites. It is also the same method different corporations use to ban specific website usage during work hours.
However, using OpenDNS or Google DNS can help. It is one of the easiest methods to resolve the blockage issue. Different devices will have various steps for this particular solution.
Here, we have listed the steps to a broad version. Take a look:
Go to Control Panel. Select Network and Internet.
After that, click on Network and Sharing Center.
Click on Change Adapter Settings.
Right-click on the particular connection you are using. Go to Properties.
From here, click on the Interment Protocol Version 4.
Select Properties.
Turn on the Use the following DNS Server address option. Here, you need to enter the address manually.

For OpenDNS, type 202.67.220.220 for the Preferred DNS Server and 202.67.222.222 for the Alternate DNS Server.
For Google DNS, type 8.8.8.8 for the Preferred DNS server and 8.8.4.4 for the Alternate DNS Server.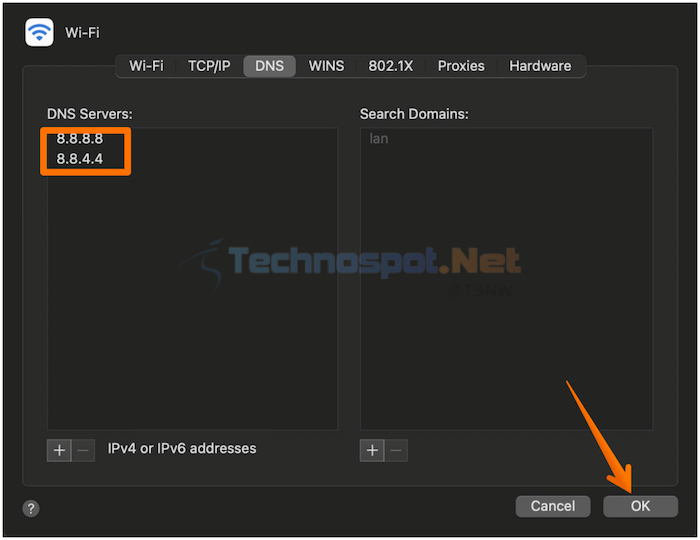 8. Select OK and save the changes made.
You can also use DNS Switcher apps in Windows that help to quickly change the DNS without getting into technical details.
3] Using Proxy Site
One of the best ways to get past website blockage is to hide your identity. How will the website block you from accessing your information if it cannot collect it? For that, you can opt for web proxies. Several websites offer free proxies.
If you have trouble searching for them, don't worry. You must search for the list of proxy sites, and you will get the information. After choosing the proxy site you want, you just need to type the URL of the website you want to access. With proxies, you can browse any website you want anonymously.
Are you wondering about the working of the proxy site? The proxy site is an intermediate between the user and the particular website. That means, as a user, you are not connected to it.
The proxy site is, in fact, connected to that website. It collects the information you want and gives it to you. That is why the website fails to gather user information or track user activity. However, it is vital to understand that proxy sites don't monitor traffic. It isn't as safe as a VPN service.
4] Using SSH Tunnels
You can use SSH tunnels if you are looking for a secure way to move ahead of the blockage from certain websites. The SSH or Secure Shell tunnel enables users to browse the internet via a remote server.
However, you must have an account connecting your IP and protocol to the SSH. You can get the account by using a VPS.
If you are using Windows, you must install and open the PuTTY configuration window. Mac users can use Terminal.
Run – ssh -D 12345 [email protected] command. It will run the SOCKS server on the dynamic port 12345. To log in, you must enter the username followed by the password. After the login, don't exit the terminal; minimize it. Follow the below steps:
Open your browser (here, we will consider Firefox), and click on Preferences.
Now go to Advanced and then press Network. In the next step, select Settings and go to Manual Proxy Configurations.
Type 127.0.0.1 on the SOCKS Host field. You must also give the Port number you used while creating the SSH tunnel. Press Ok and save the changes you have made.
4. Open a new tab and type – about:config and look out for the statement – network.proxy.socks_remote_dns. Click on True and start browsing the web anonymously.
5] Using VPN Service
Another excellent way to access a blocked website is via VPN services. VPN or Virtual Service Network is software that offers protection to users by masking the IP address of the device. With a reliable VPN, you can hide your digital identity, allowing you to use the web anonymously.
There are several VPN service providers available. Choose the one you want. It is vital to understand that some of them offer free services while others need a subscription for usage.
VPN service providers offer users a wide range of networks in different locations. Now, it is the user's choice to select any of them. For instance, you can opt for the United States to browse the internet even if you are actually in India.
The VPN redirects your IP address through different tunnels via a remote server configured and run by the host. As a result, the VPN server is your data source and hides your identity from ISP or internet service providers. Even if anyone gets access to your data, they will not be able to collect anything from it.
6] Using TOR Browser
The last method on this list of fixes to access a website blocked is a TOR browser. TOR is a browser that enables the user to search for information on the web anonymously. It protects your online identity and prevents your location or browsing habits from being assessed. That means you can expect much privacy while using the TOR browser.
For this, firstly, you must download the TOR browser. After that, ensure that it is installed properly. Follow the steps below to know what to do once you download the browser:
1. Open the browser and click on Always Connect Automatically. That will connect you to the TOR network. For a faster process, tick mark Connect Automatically so that you don't need to do it manually every time.

2. Once you are connected, you are ready to access the websites blocked in your country. Search is powered by DuckDuckGo, which is, again, a great search network.
TOR works by sending user data through multiple volunteer servers. That way, the user's IP address is hidden, and the ISP cannot track or collect user information.
In most cases, using TOR to navigate the site will offer you access from the blockage. However, some websites might place heavy censorship. In that case, the TOR browser opts for different censorship circumvention methods to move past the blockage.
Conclusion
The internet today is splintered instead of being the common source of information globally. That leads to a fractured connection. Irrespective of the reason for the blockage, users get affected. Fortunately, there are different methods to resolve this problem.
Try out these fixes and see if you can access a blocked website! The world is at your feet for exploration. What are you waiting for?
Why is A Website Blocked in Some Countries?
Some countries block certain websites due to different reasons. For instance, the blocking can be due to copyright issues, reasons that might upset the economic and political balance of the country, and more!
Can the Government Ban Websites?
Yes, governments can ban websites. For instance, China, North Korea, Iran, etc., are notoriously known for banning various websites. However, the law about website blockage is different for different countries.