Amazon has finally come out with a personal backup solution with their new service, Cloud Drive which stores documents, videos and music right on the cloud with you worrying much about loosing it, nor carrying it on your mobile.  Along with Cloud Drive there are two more things,  Amazon Cloud Player for Web and an app specifically for Android.
There are a lot of services that is available for backing up documents, right from Google Docs to Dropbox to Box.net but what makes Cloud Drive particularly interesting is the Music Service which Amazon is banking on.
If you have Music bought already on Amazon you can stream them to your Computer or Android phone with it getting counted in your Cloud Drive free limit of 5GB. This is very interesting and tempting in two ways.
I need not to download the music to my computer, transfer to my phone etc.
If I am using Cloud Drive it doesn't take space there. This means if I have MP3 files which I have bought from other service, I can store it on Amazon and Stream it directly.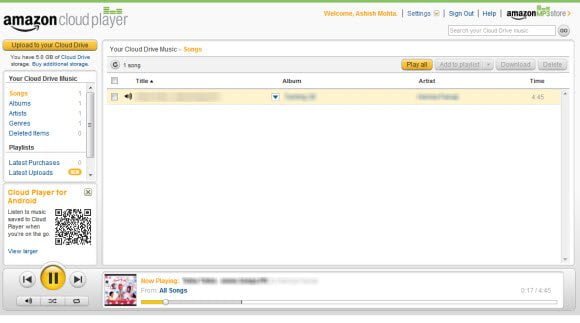 One thing which is not much clear yet is the bandwidth limit on the cloud drive. Though you cannot hot link files any where but if somebody listening to music from Amazon Cloud Drive using the player, there is limit set as of now.
To get a Cloud Drive account all you need is Amazon Account. Here are the complete list of plans.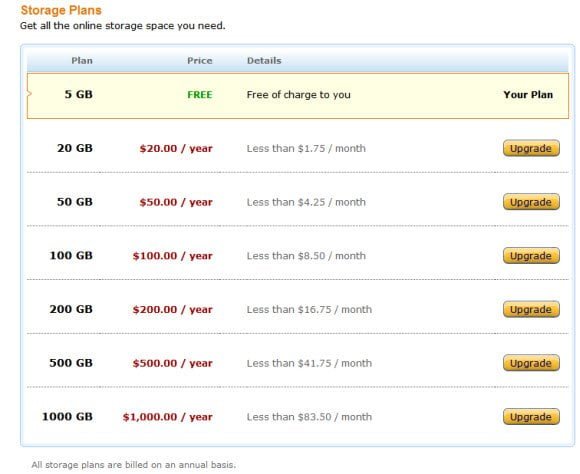 Amazon Cloud Drive | Amazon Cloud Player | Official Announcement