Many homes have a single computer which is shared by all the members of the family. In this scenario all the files are exposed to all the members i.e that's how windows work there is no restriction which drive or files can be accessed, so even if you few important files you cannot track if somebody deleted it or if somebody just copied it to their usb drive.
Drive Access Folder is a small utility which provides a quick solution to this scenario. This application allows you to lock any drive which has your important documents and files and also lets you disable USB drives and restrict CD / DVD rom.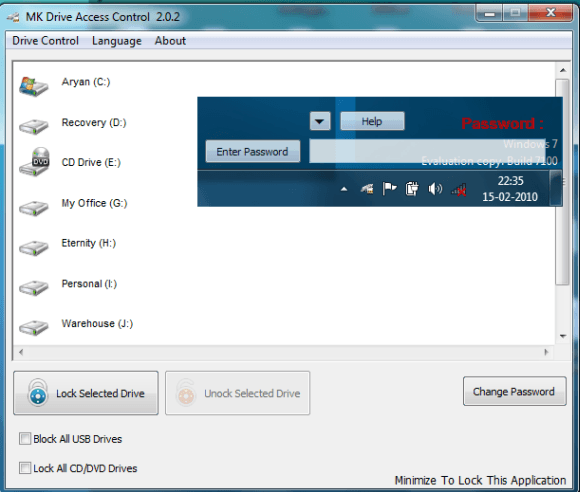 The application admin console is itself locked by a password. Though not very comfortable if your family members need to get back to you for blocking it but you can always share it with trusted members. In case somebody tries to open any locked drives he will be greeted by a standard restriction screen without raising doubt of any software being used.