Logitech in an email update announced their Official Setup Box for Google TV. They call it Revue (A revue is a type of multi-act popular theatrical entertainment that combines music, dance and sketches ) which comes with a keyboard and connects to your TV via HDMI port. There is also accessories support for Revue which includes Logitech TV Cam for Video Calls,  Mini Controller which is palm sized keyboard very similar to what is coming with Sony TV, Harmony App for Android and iPhone. The price tag for Revue is 299$ if you pre-order now.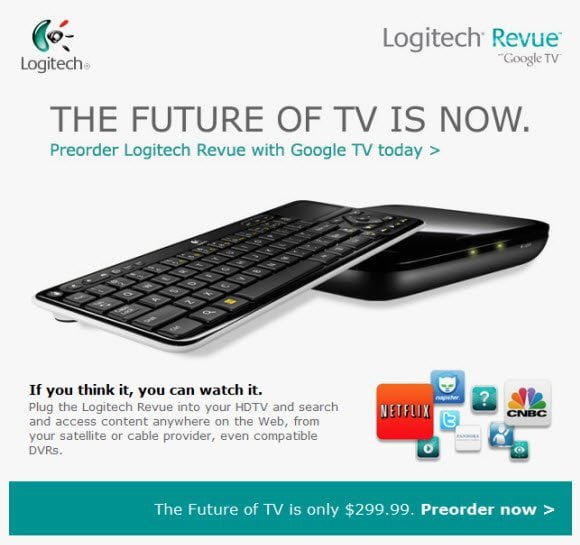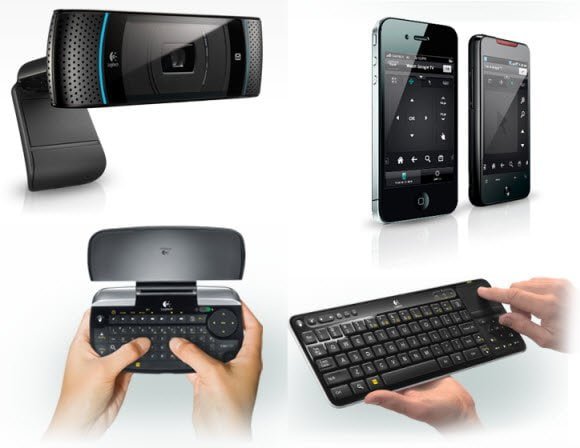 Revue Specification :
System Requirements
HDTV with HDMI port
Cable, satellite or telco box with HDMI out*
High-speed Internet access (Wi-Fi or Ethernet)
Comes with one HDMI cable to connect Revue to your HDTV.
Technical Specification
HDMI input: 1080p/60fps, 1.3a w/ CEC
HDMI output: 1080p/60fps, 1.3a w/ CEC
Networking:

Wireless: 802.11a/b/g/n
Wired: Ethernet 10/100 Base-T

Audio optical output (S/PDIF)
2 USB 2.0 ports
Integrated Logitech Harmony® Link IR blaster (for A/V device control)
Logitech Unifying wireless technology

Warranty Information
1 – year limited hardware warranty
Package Contents
Companion box
Keyboard controlled with integrated remote, compact keyboard and touchpad
One HDMI cable
One IR mini blaster
Power supply
User documentation
Two AA batteries (pre-installed in controller)
Find more here.
[polldaddy poll=3868271]