If you are on travel  have no idea which hotels are around and how many rooms are available, Booking.com app is must have. This app lets you search hotels in a city and make a booking with them just using your mobile device ( iPhone, iPad, Android or any other ).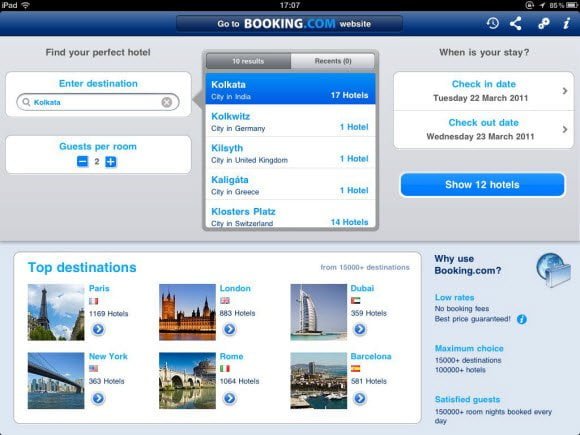 Features :
Use your current location to search hotels nearby. You can also set your location and make a search.
Search is made based on criteria like One nigh stay or for a longer period.
Filter hotels according to price range, facilities, rooms availability etc.
Facility search is very interesting. In case you want Airport Drop, Spa or Swimming pools, this comes handy.
Currency display can be according to what you use or in local currency.
Integrated with google maps which makes it easy for you find directions.
Booking can be made instantly using your credit card or bank account.
Download for iPad | iPhone | Android . For other devices check this page.