File Dropper has been one of the trendiest file-sharing tools ever. You would have heard a lot about it. Many of you wonder whether it's worth using; if it is, what makes it worth it? You would also have several concerns about it. Plus, many of you would not have an exact idea of the purpose it serves and how it works. Our experts have reviewed the tool, and we are here with File Dropper Review for you!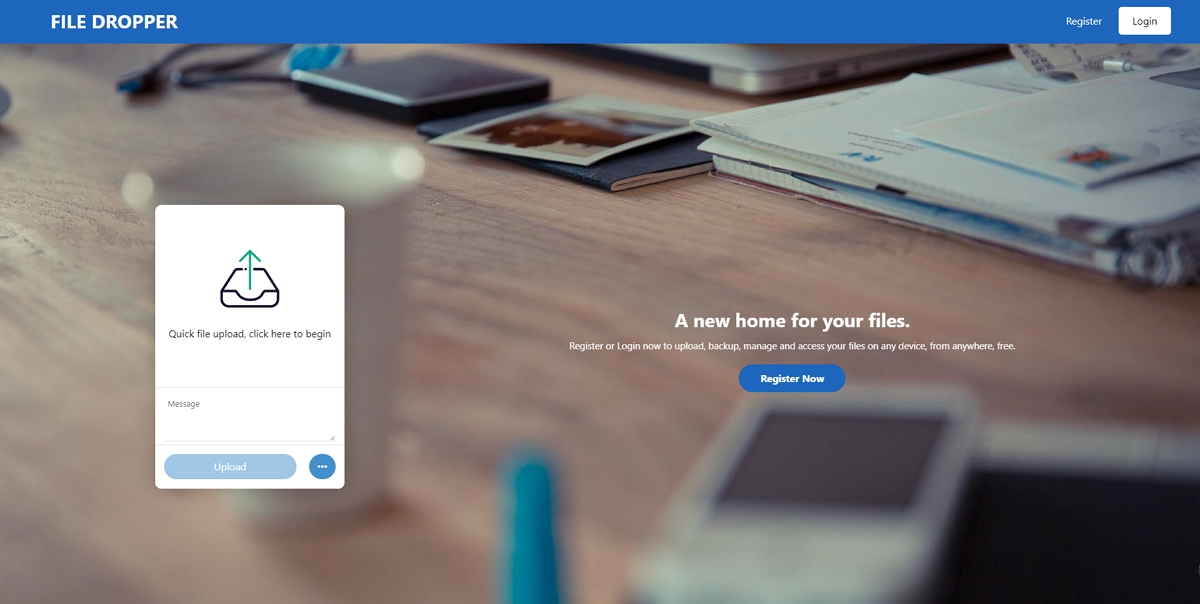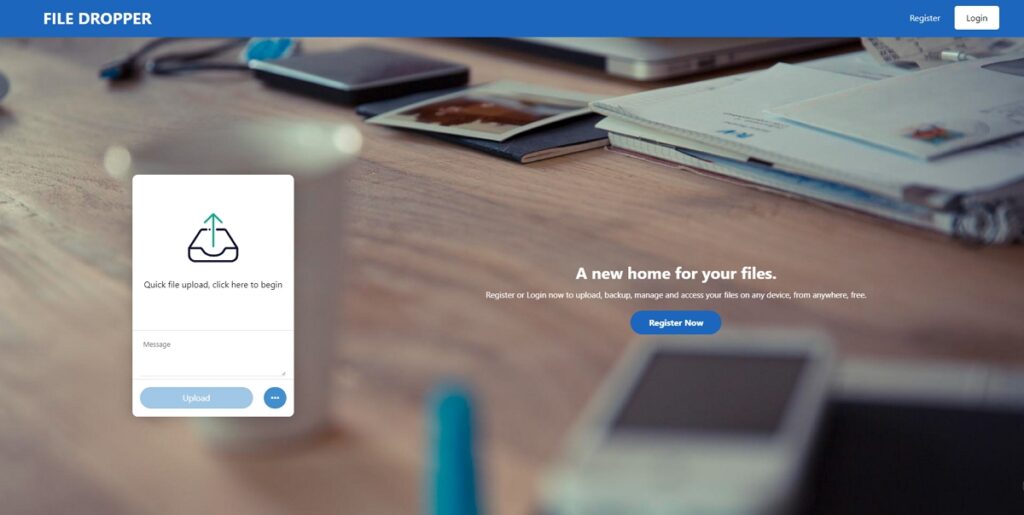 File Dropper Review: Upload a Single File as Big as 5GB
What is File Dropper
Features of File Dropper
Is it Safe to use File Dropper
What is File Dropper? 
File Dropper is an online file-sharing tool. Unlike conventional tools, which require devices to be close to File Sharing. The app does not resemble platforms like Email, Whatsapp, or Telegram for sharing files. It is because such media share attachments in the required file format but file dropper shares links.
File Dropper is a tool where you have to upload your files which it stores on its virtual memory (cloud server). After dropping the file, you can upload it to its server and then access your file by clicking on its name. The moment you do so, the site redirects you to a webpage where you will see your file's location.
It looks as given below.
http://www.filedropper.com/<file_name>
Thus, when you click on the link, it will download your file. So, for link sharing, you can copy the link to the clipboard. Further, you can send it over text to the one who needs the file. If you are a blogger who wants to share the file, then you can also embed it in your blog.
You have to register on this platform and upload your files. Moreover, you can also use it for saving backups. Afterward, you can access your files and back them up at the pace of an internet connection from any device.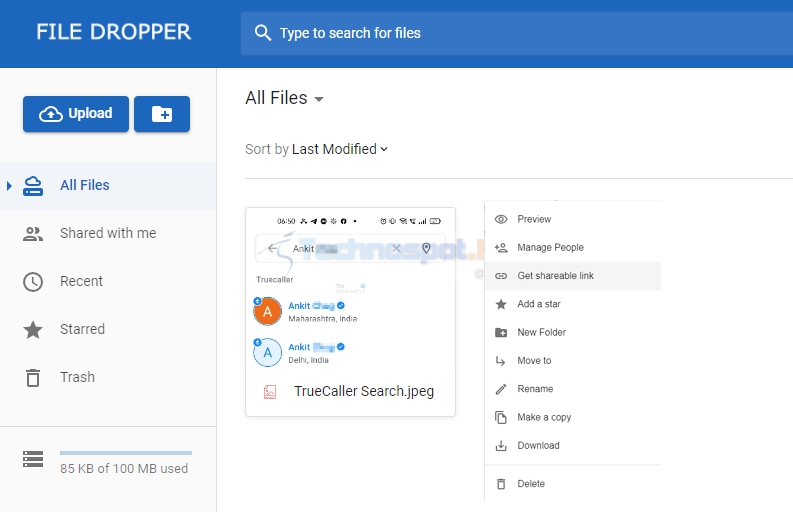 Features of File Dropper
Apart from File Dropper's purpose, it has several features that make it a go-to choice for file sharing! The following are the features of File Dropper.
Free to Use: File Dropper is free to use. All you have to do is visit its official site, sign up with your email ID, and you can upload files at no cost. You can save it on its cloud for up to a month. Later, you can anytime visit the site, log in and access your files.
Permits larger file size: The most incredible part of this file-sharing tool is that it permits a larger file size. Yes, although free, it allows you to upload up to 5 GB of files.
Fast: Despite a larger file size, the tool is quick. This is because its website loading time is less. Further, as it shares files in the form of links, so transfer speed is fast and efficient.
Easy-to-Use: File Sharing, uploads, and saving backups are more accessible. After signing up, you must click the Upload button and select the file. Its location link will appear so your friends can access it from any device with an internet connection. Furthermore, you can also use that link to check your files, or you can log in at its official site. With a straightforward UI, it is pretty simple yet reliable to use.
Private Links: Links generated on it are private. You can send those personal links to your friends or whoever wants to fetch those files.
No monthly limits: There are no monthly file upload limits. Besides, even there is no limit to file downloads.
Web URL upload support: You can even upload files using their URLs. Thus, you can download them using the tool.
Mobile Optimization: You can use File Dropper conveniently on your smartphone too. The website is mobile-optimized, too, so you do not always need a PC.
As it's a third-party tool, you would think of its security. The following section will help you with it.
Conclusion 
File Dropper is a file-sharing technology that works on a cloud-server model. You can freely upload files up to a maximum size of 5GB. For more control, you can upgrade to its paid plan. The tool is free to use and permits larger file-size uploads to generate links for file sharing. It's easy and fast too.
Besides, with no upload or download limits, it supports Web URL file upload. File Dropper is safe, but anyone can use it so that people can upload virus-type files, also. So, you would have known everything about File Dropper review.
Is it Safe to use File Dropper?
File Dropper is safe to use. However, beware that files in the free- plan are retained over it for 30 days only. Besides, as it's free to use, anyone can upload whichever file they wish to. Often, those files may contain viruses. When you get a shareable link, you have to access files without being sure whether it contains a virus. So, you can use it, but we recommend that you not access File Dropper files if someone anonymous or less trustworthy shares them.