The AR-15 (for ArmaLite model 15) is a widely owned semi-automatic rifle, the selective fire M16-series assault rifle used by the United States military is a derivative of the AR-15.
The AR-15 range of rifles consists of separate upper and lower receiver assemblies, which are attached with two through-pins and the beauty is, they can be quickly interchanged manually without any tools. The AR-15 comes in many sizes and has many options, depending on the manufacturer.
Brownells AR-15 builder allows you to custom build your own AR-15, you can choose the components and drag and drop to build your own AR-15.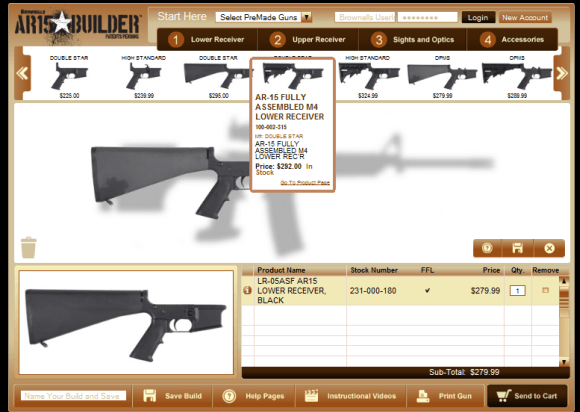 You can build you Rifle, save the design, modify it later in future, print the design, etc. and for all this you will need a login, so account creation is the requirement, which is free. Later you can use the 'Send to Cart' button to order.
So, if you too love guns go ahead and get one custom build for you @Brownells AR-15 Builder.
You might like –