We had talked about couple of Logon Screen changer but you will be much happier with this Logon Screen changer because it comes with lot of customization now and can rotate the screen background everytime you get to the login screen and on top it can pull the background images from your favorite set of pictures.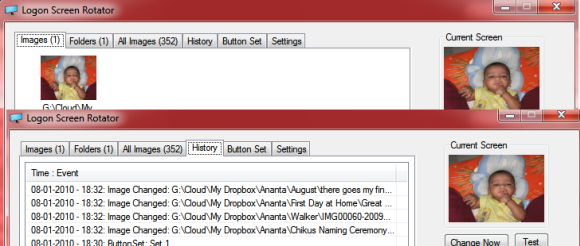 Features of Windows 7 Logon Changer :
Changes background each day, on each logon or each computer lock.
Takes the background images from a folder. So you can use the Windows 7 Library feature to collect all your fav pictures and then use it here.
Allows you to change button set i.e. Lighter or Darker text shadows or none.
Lets you preview
You can also change the Logon Image on your will.
Maintains a history where you can find at which even the login image was changed.
You can download this application from here free of cost.