Looks like Microsoft has decided to make the most popular mobile  market Android and iOS both their playground by releasing  Microsoft Products based apps for them. Recent Releases of SkyDrive, Kinectimals for iOS, Microsoft has now released Lync app for Android Phones which was recently released for Windows Phone.
For those who aren't aware Lync is an Instant Messenger Service which is replacing Live Meeting of Microsoft and brings better integration such that it is capable of finding where you are and where you can be available for meeting. So if you are not online, it will automatically connect you via phone call. You can try Lync Messenger by signing up for Office 365 Trial.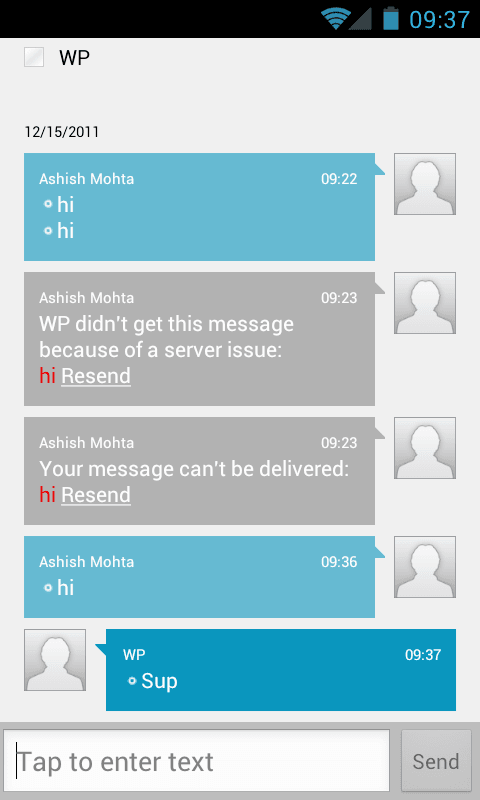 Video Comparison with WP Lync App
Features compared to Windows Phone
Lync for WP gives you option to set your Status. Set User Name and Turn on or Off Option to Auto Detect Sever which is missing in Android App.
Update Status availability which changes if you keep your phone idle for sometime when the app is being used. This is not available in Windows Phone
Update Status Message
Call Forwarding Option is shown directly on Android which is missing in Windows Phone
No Option for Push Notification which is available in Windows Phone.
Contacts Search is borken into two parts first it searches in already existing contact and if not found you get option to search the company directory. In Windows Phone app, It is automated.
Group Option Seems to be missing from Android App
Lync for WP brings in native Email Integration for WP.
Screenshot of Lync for Android