Adding Sliders, Gauge, and dials can not only give an extraordinary effect to your charts in Microsoft Office Excel 2010, 2007, or 2003 but they can make them more interactive. Pivot tables or Gantt Charts, or Dynamic Excel chart can be more interactive with them as you will be able to modify the values and see how it will affect your results. Sounds Confusing, right? Let me explain to you more.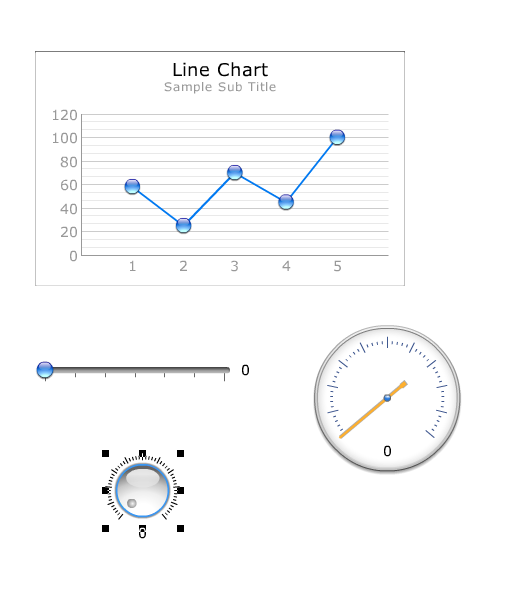 What you see is An Application that runs on top of your excel sheet. It contains data from which you wanted to create charts, maybe a pie chart or a line chart. Now A user can't do anything more except just seeing the chart on simple excel. Now give a second thought, what if he or she can change the values by just running that slider or nob you see in the picture? What if he can see the fluctuations on the meter gauge?
This will surely give him more power to understand how things work or what factors can make his data give a positive result and give him a red code !!. You can create an excel chart template, let us say for Pareto, type and use it every time you have to show it to your boss. I am sure he will be impressed. Especially with Microsoft Office 2007, charts in excel and graph solutions are a must for business.