Picture2avi is a small application which allows you to make the slide shows from your photos; this slideshow is in avi format.
Download setup and install Picture2avi, this requires a 1.40MBs download, and once done the main window appears in front of you as soon as launched.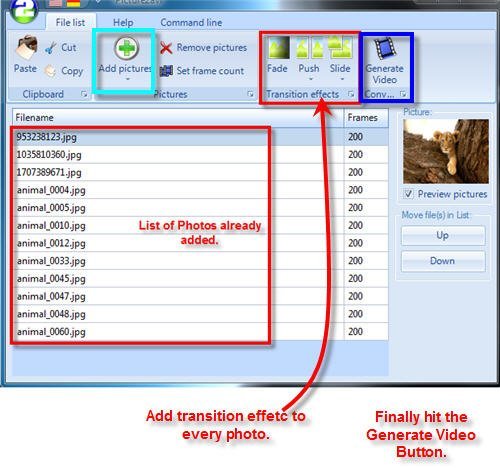 Later, following steps are to be followed –
Add pictures to be shown in slide show, using the add pictures button.
Add the transition effects before every photo.
Set the frame count (it has presets; before you finalize the frame count it tells you how much time will every photo be displayed on the screen.
Hit the 'Generate video' button, which opens options for the new video, as shown below.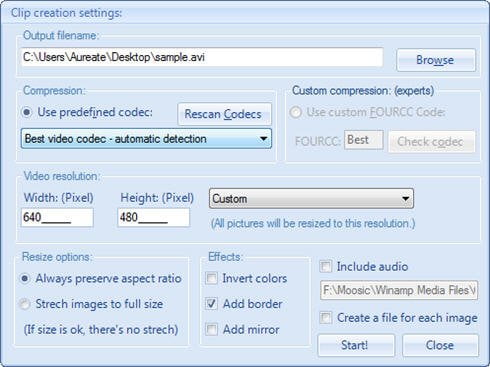 Here, you can set several attributes like resizing the photos and resizing options, Effects on photos during slide show, like adding border, invert colors etc., music can also be added using the Include Audio button.
Once done with all this, you can 'Start' the video generation process.
Picture2avi is definitely a nice way of creating some awesome avi files out of your photos, we do have converters for avi to several other formats, so, you can view these slideshows on several other media like iPods, DVD players etc.   Download Picture2avi Via Technix Update