Do you love making Pottery but miss the experience because you live in a city where you cannot make the arrangements? Don't worry if you have an iPad or your friend has one. Grab this Pottery HD app which lets you create pottery the same way you do it in real. If you carry your iPad, you can think of recreating pottery here by looking at one you have at home or even at an exhibition.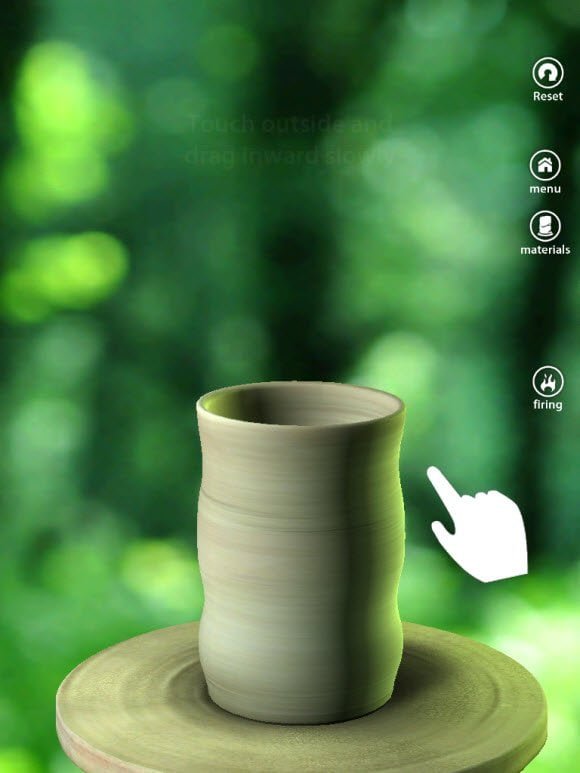 When you run the application, it feels like you are sitting in an all-natural place with trees and birds. The pottery is made using the same tools potter uses, i.e., Pottery Wheel and clay. Below is a video that gives in more detail.
Let's create! Pottery by Infinite Dreams (2010) Trailer HD – YouTube
Since this is the lite version of the app, you can only use clay to make pottery, and then you can virtually burn to bring it to life. You can use your finger to shape the pottery, for which complete instructions are given.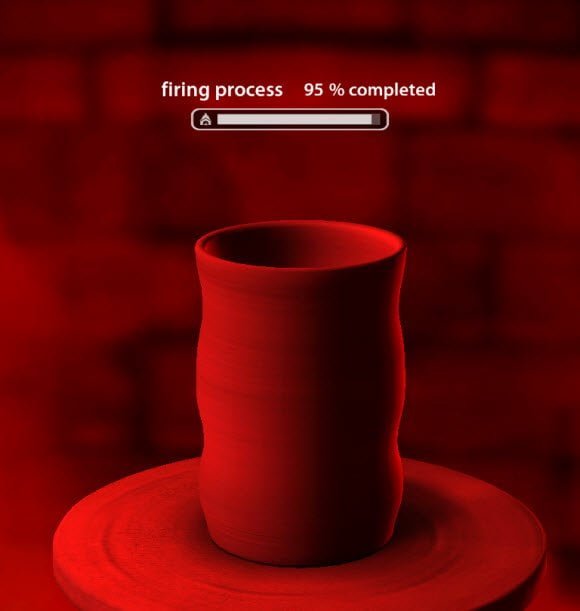 You can create any number of pottery you want, and they will be stored in your collection. They also have a selling system where your pottery is rated and sold for points for fun.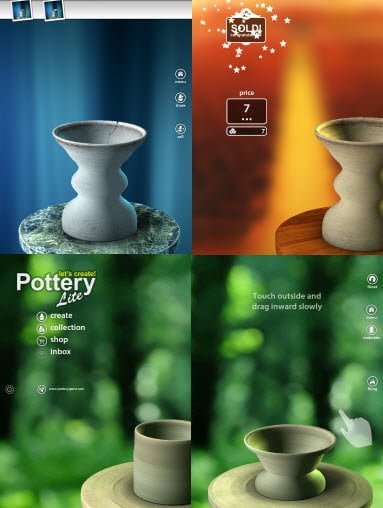 This application was developed by Infinite Dreams Inc and can be downloaded from iTunes.