Do you love traveling? Do you cherish moments by clicking pictures? In that case, you will return from vacation with loads of photos. While some of these pictures go to social media and some get deleted, others are often forgotten on hard drives. What if you can keep these photos as a keepsake of those lovely memories? That's right! This post will share how you can make personalized travel books and keep them forever.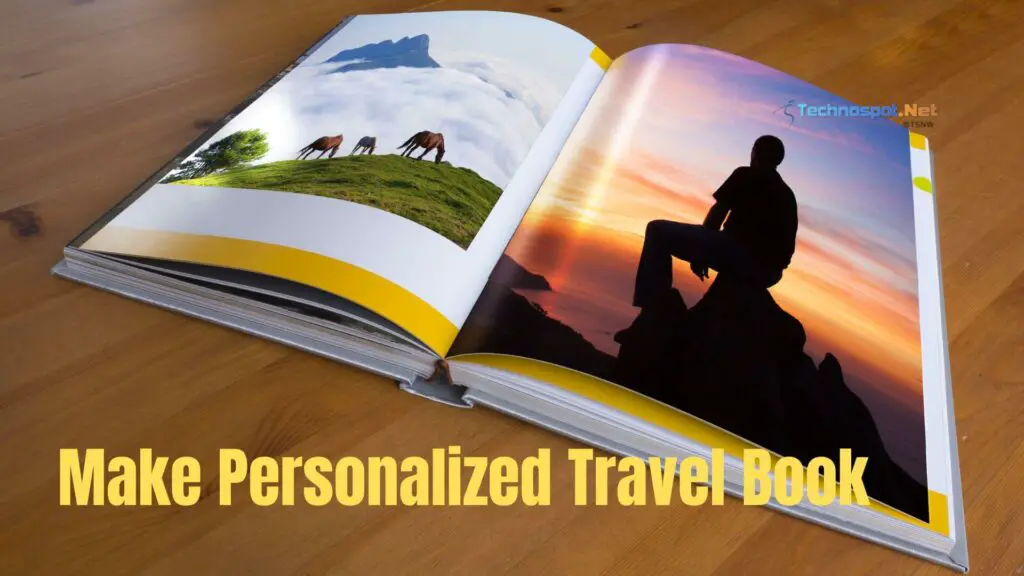 How to Make Personalized Travel Book?
We are sure you must be eagerly waiting for the best websites to create personalized travel books. After much research and comparing the features that would best meet your needs, we have selected the tools below. These are:
Bookemon
Canva
Shutterfly
Scratch your mapa
Snapfish
ProLab
So, let's get into the real deal. Below you will learn about all the above tools in detail. Choose the one according to your needs.
1] Bookemon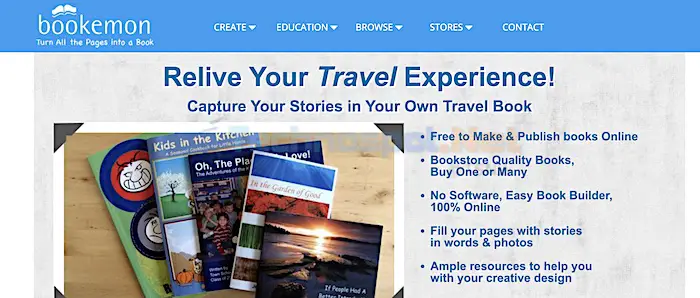 Are you looking for the best travel bookmaker? Look no further! Bookemon is a well-known bookmaker allowing users to immortalize their travel memories easily. You can easily upload pictures and ship the finished product from the website. Alternatively, you can also sell the book via ISBN.
One of the most exciting aspects of Bookemon is that it allows the creation of hybrid pages. Moreover, you can edit the travel book with relative ease. Customization of the photo book is possible here. If you want the book to be shared among limited people, you can do that too.
Features
Easy to create travel books
Creative tools available for design
Offers personalization and Book Price Calculator
Pros
Professional binding
High-quality printing
Cons
Free during the trial period
2] Canva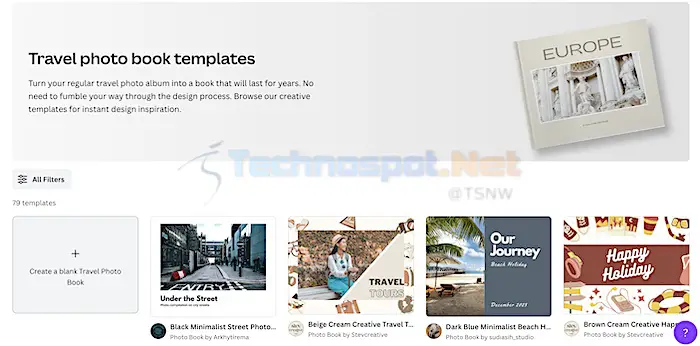 Known as one of the most creative graphic design software online, Canva is a fantastic tool for creating travel books. The massive collection of templates makes the software even more appealing. Thus, creating personalized travel books with Canva is easy and hassle-free.
Canva comes with a free version with limited features and paid versions. You can go with the free version at first to check it out. Uploading photos is easy. Moreover, you can use different settings to enhance the picture. Besides, you can add icons, shapes, and animations to the template.
Features
Wide range of templates
Easy to use
Multiple creative tools present
Pros
Uploads pictures with ease
Add elements to picture books
Cons
Upgrade to Canva Pro for some templates
3] Shutterfly

If you are looking for top-quality travel books, you have come to the right place. Shutterfly is one of the most popular platforms for creating photo books. The massive inventory of pre-built templates is simply impressive. Moreover, the company frequently offers discounts to customers.
There are 31 categories that Shutterfly offers. These include Travel, Birthdays, Wedding, etc. Besides, you can easily upload photos and edit them as you prefer—the well-organized interface aids in helping you create the best photo book.
You can select the question mark icon if you need help with any tool or feature. That will open the Help tool. Now, you can click on different tools to understand more.
Features
Multiple themes available
Free 24-hours designer service
Premium-quality printing
Pros
Find a suitable theme using the Filters option.
Easy to create the travel book
Cons
The themes are not available for free
4] Scratch your Mapa
Created by Danni and Fede, Scratch your Mapa is a blog-turned-website. The couple fell in love with travel and offered others the opportunity to cherish travel moments. Apart from a travel book, they also provide tips, more information on different destinations, travel planners, etc.
The travel photo book is designed to suit various travel locations. You only need to add the images. Moreover, you can also add personalized quotes. The book comes with a hardcover and premium-quality photo papers.
Features
Curated keeping in mind various travel locations
Usage of high-quality photo paper
Personalization of the travel book is easy
Pros
Adding photos is easy
Choose personalized quotes at a small cost (extra)
Cons
5] Snapfish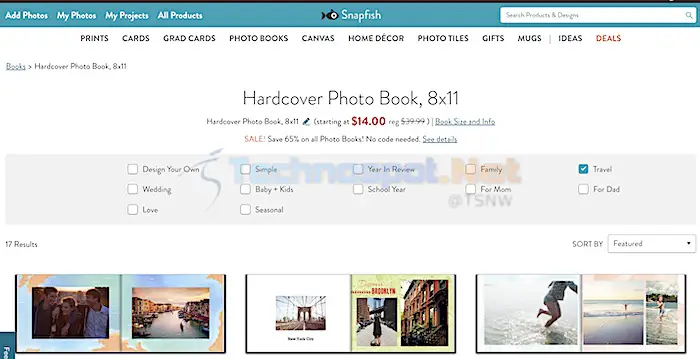 Do you want an easy-to-use photo book to frame your travel memories? In that case, you can choose Snapfish. The software is easy to use and offers many attractive templates. Moreover, these templates are editable and allow users to customize them.
Snapfish offers users the freedom to customize the book any way they want. That means you can quickly reshape, resize, rotate, delete, or zoom texts and photos. However, you will have difficulty finding backgrounds due to the lack of descriptive categories. Besides, there is a distinct lack of recently-used areas in the borders library section.
Features
Different types of hardcover available
Choose between various kinds of paper for the book
Multiple design layouts
Pros
Easy to create the travel book
Available in five sizes
Cons
Conclusion
These are the top websites you can check out to create personalized travel books. Now, you don't have to worry about creating scrapbooks or storing your images on hard drives. Though we love taking pictures when we travel, we tend to forget them too. But with these personalized travel books, you can always reminisce about the time cherished on vacations.