Managing contacts in your mail account be it Gmail or Yahoo is a bit of problem. Not easy and too much of page load. However if you have a gmail account for which you want to manage your contacts, you just got lucky. Introducing iContacts, a free desktop tool which allows you to connect to your gmail account and retriever all your contacts. Next You can edit. Here is a complete list of features
You can edit the contacts i.e. all the tags like Mobile No, Address, Email etc exactly as in your Google Contacts.
They are instantly synced back to your Google Account.
You can Add or update the pictures.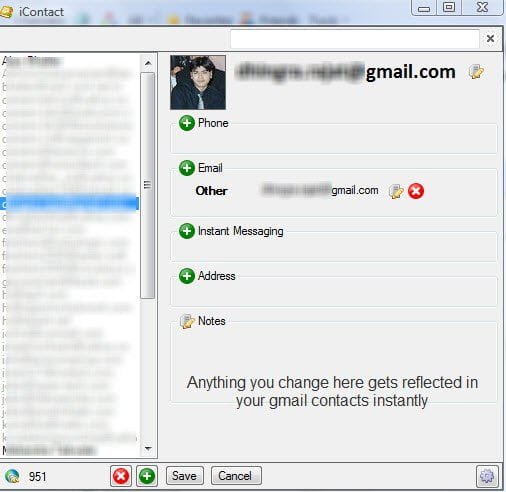 Search as you type in. This is pretty cool specially if you have thousands of contact.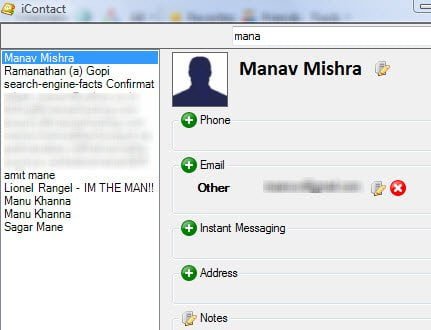 Create New contacts from here.
Works with Google Apps account
Supports Misspelled search to get to your closest match.
Integrates with Skype, so if you have it dial it from here.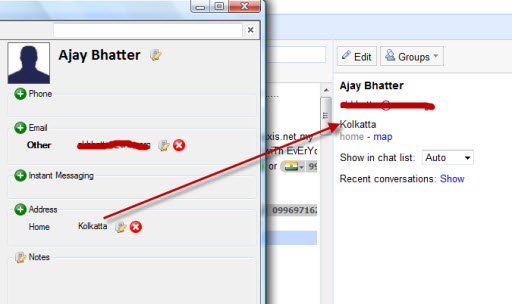 The only thing missing here is the missing group support. Rest is good and pretty fast. SO what are you waiting for. Go and try Icontact