If you have used Windows Home Server, you know how much everybody wants it to be turned on all the time so they can access their media files, make a backup etc. Though servers are built for 100% uptime but not everybody is at home all the time and there are situations at which keeping it turned off makes more sense. Smart Power application is a power management utility which can be a boon to this situation.
This application can hibernate / shutdown or make it sleep when you haven't said it so. For example if none of the users are accessing the shared files connected or you are not de-fragmenting your home server. This application gets installed in your computer as a service which keeps on checking for the rules.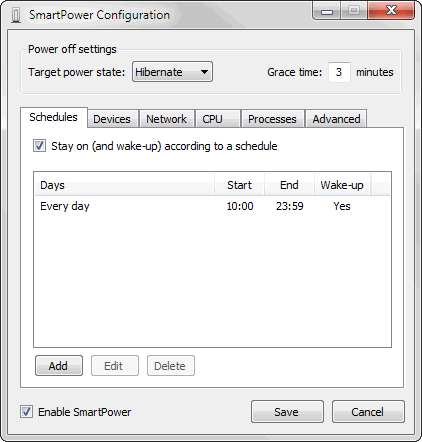 As this service targets the state i.e. Hibernate / Sleep and Shutdown, make sure you create the plans wisely. You can configure rules based on :
Schedules :
Your home server can be scheduled for each day individually. When to start and when to end. So if most of your members are at home from 6 PM evening you can wake it up from sleep at that moment.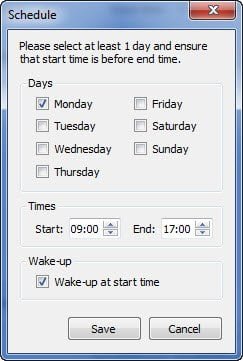 Connectivity :
You can check if a computer is connected to your Windows Home Sever either by IP address or by host name. Using a host name makes more sense unless you have configured for static IP while connecting them to the router.
Network activity :
It is possible that your Home Server is connected to the router using Wi-Fi or by Lan. Smart power lets you configure to create rules based on the network activity to with which the server is connected. So if you router is connected to Internet directly, you can create rules to watch the activity in terms of throughput.
For example if you are downloading a windows update on your home server the activity will be high and you don't want the machine to go down.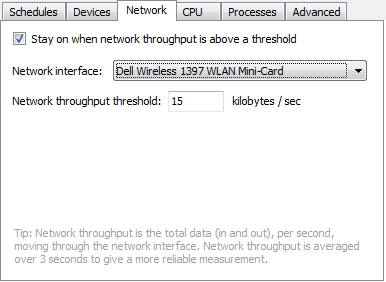 CPU and Processes :
When defragging your home server the CPU usage is high  or even when you are encoding a video. Moreover there are some processes which should not be stopped suddenly. Both of this can be configured to keep your machine from getting into a different state.
Download Smart Power