Windows Themes Installer is a good alternate application for people who do not like the so detailed view of  Windows 7 Theme changer. This application lists down all the third party and default themes installed in your computer and then lets you Apply Theme or remove theme with one click.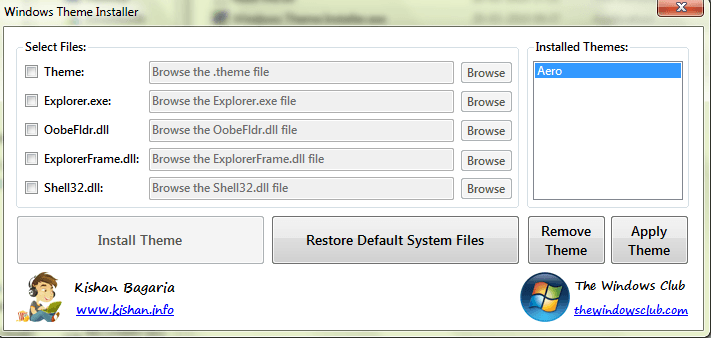 It also helps you to replace system files like Explroer.exe, oobefldr.dll, explorerfram.dll and shell32.dll in case you want to install the thrid party themes which doesnt get installed generally without patching the system. You can restore any time if you find your system behaving not normal.
Make sure you also make a system restore point as an additional backup if restoring of system files doesn't work for you for some reason. Download Windows Theme changes from the developers Page here. Also works with Windows Vista.