When we talk about port forwarding to anybody they feel its kind a complex and to geeky thing, well that true to an extent probably because the interface makes it much more complex. We had talked about Port forwarding in our Utorrent Speed Guide but its old classical way of doing it.
Majority of times, Gamers always need to port forward whenever they try a new game and they need to turn it off when they don't play that game any more. Doing a classical way is too much of trouble but if you do it with Simple Port Forwarding Software you gonna fall in love with it.
Simple port forwarding software is a complete tool which manages all your forwarded port list and even makes it easy for you to forward a new port for game which it find from its huge database list of more then 650 games.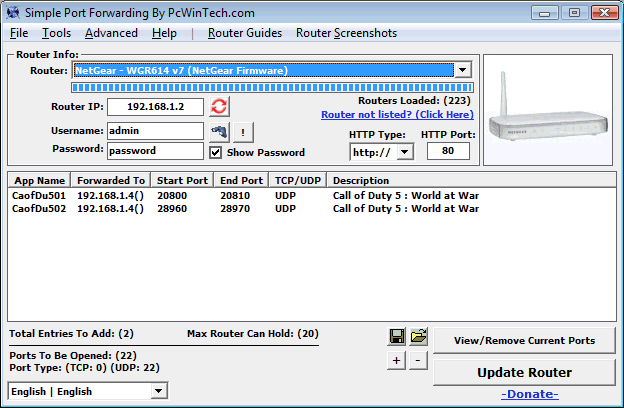 Once  you add your router into this software, it then uses its huge database of routers to do all things. Remember it still uses web interface but it runs withing the application which makes it easy for a user to understand.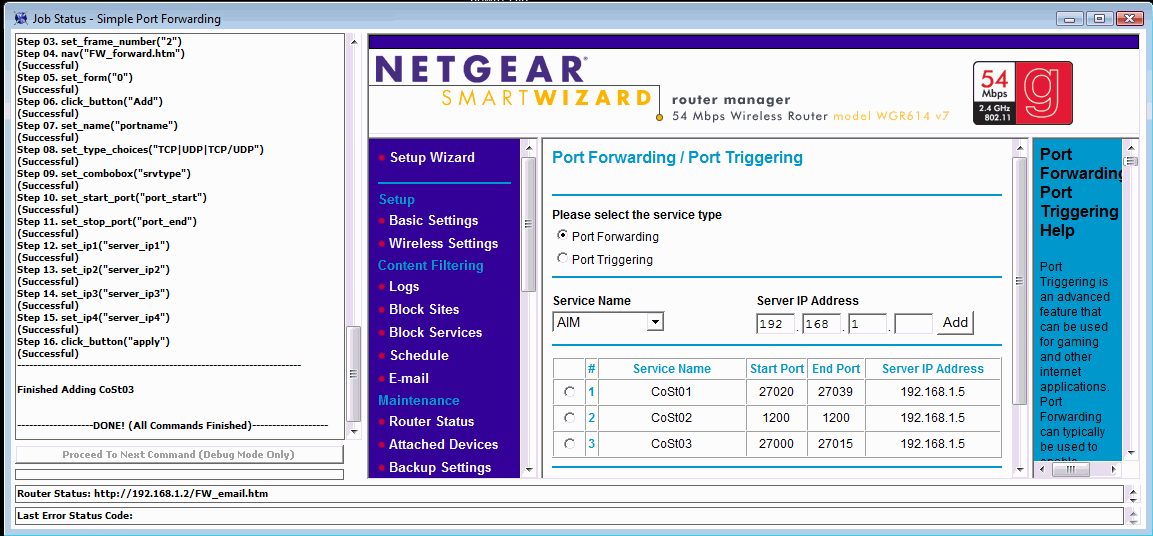 Adding a new port for games is very easy step. Just right click on the port list area and add new.  This gives you 2 options. First is to pick from database according to games and second is to add your custom port forward.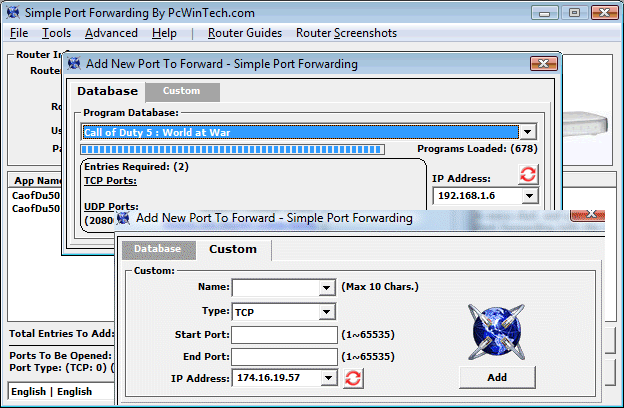 Overall this is an excellent software for all port forwarding works. It makes easy to add a port , manage them etc.  Here is the list of all the features in their own terms :
Save Your Ports List To Easily Share With Friends or Family.
Automatic Program Updates. (Must run as administrator in Vista and Windows 7)
Easily Update Routers, Predefined Ports, and Languages with just a few clicks. (Must run as administrator in Vista and Windows 7)
Set Your Computers IP Address To Static or DHCP With Just One Click.
Easily Add/Remove/View The Ports You Have Forwarded To The Windows Built-in Firewall.
Test That Your Port Forwarding Is Working With The Built In Tester That Will Open and Listen On the Ports SO The Tests Wont Fail.
Advanced Tools Such as "Silent Mode" to Keep Any Webpage Scripts Errors From Popping up.
Get more details and ideas on how to use Simple Port forwarding on their official site.