Booktome is a free software which allows you to manage, organize  and create collections of all your ebooks and  physical books you have in your home effectively. You can imagine it like a small library management system which allows you to organize books in library.
Add Books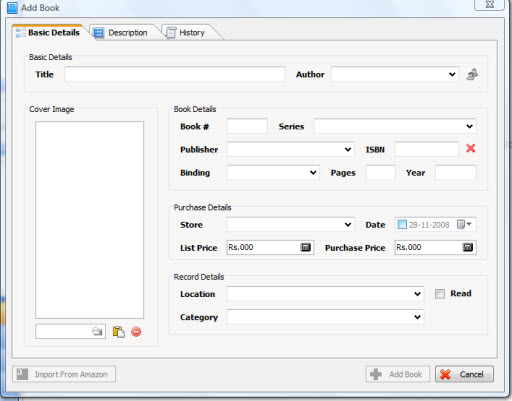 It maintains all the details like a professional library software. You can add details , price, ISBN, authors and almost  everything. You can even add from where you bought the book and alos set the location where it is kept in your home. If you have a series of book, you can create a series and all parts of the books inside it.
Integration with Amazon Services
This software integrates with amazon so if you have those ebook or may be if you had ordered a paperback this will work with that too.You can also add the images which comes along with the books i.e. the front page. This helps when you are actually surfing through the collection.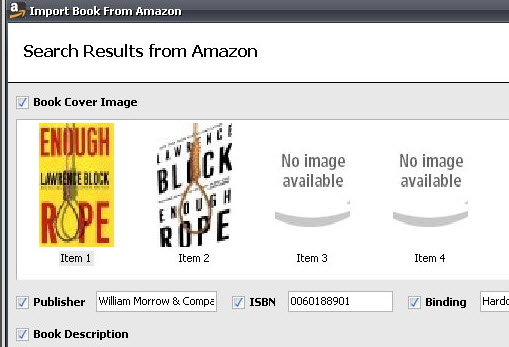 You can maintain a wish list like you have on amazon books. It has lists like Current Books, Ordered books and pending books.
Search and  Statistics
Apart for the usual search features and finding book by status ( reading or shelf ) , it also allows you to do a complete analysis of your books and reading habits. You can find how many books are available and how much is the price of all the books etc.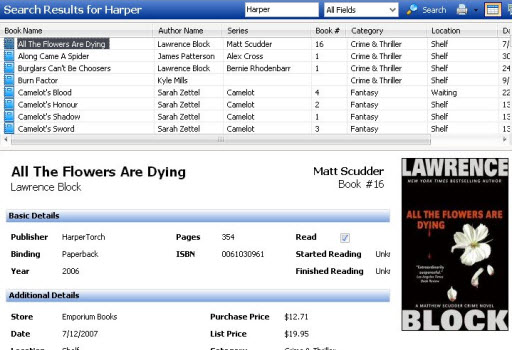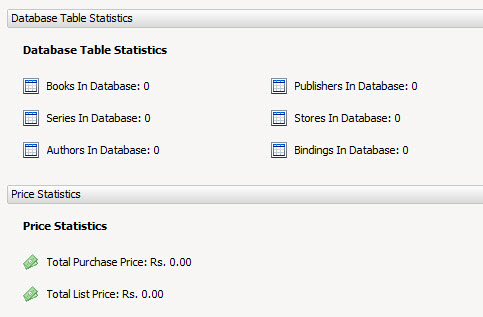 This tool also allows you to take a backup of the database and use it in case if you are switching computers or when you reinstall everything again.
Print Book details and list :
You can also print out details of any particular book or list foa ll books. This is particularly handy when somebody wants the same book and he or she wants all the details you have. You can just print and create an image out of it and email to him or her.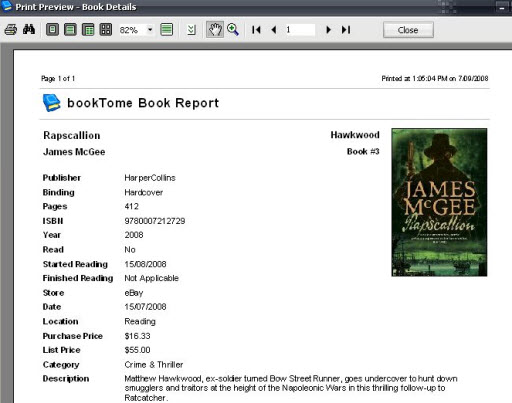 Over all the features availble in this software works great for a small house book management system. I wish it had provision to add users so I can add somebody to the book when he or she takes away to read. 🙂 Check out and download bookTome
Looking to oragnize music ? Read Tagscanner – One stop software for organizing and tagging music files